St Ali is a Melbourne based cafe that has made the leap into London whole-heartedly. Their cafe in Clerkenwell started slowly but is now one of the benchmarks for modern cafes in London.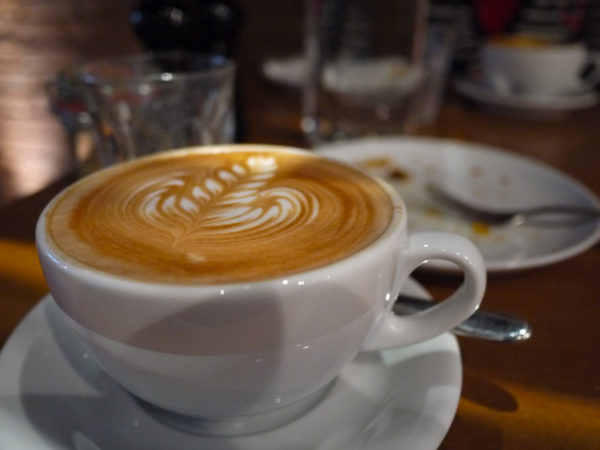 St Ali London have recently changed their name to Workshop Coffee. The name change helps give the UK outlets their identity. I'm not sure I like the change but the coffee is still good.
Atmosphere
The interior is rough brick and the space used to be a dodgy night club. The large wooden bar makes for a casual cafe experience and it's an easy place to linger on a Sunday afternoon.
During the week it's a mixed bag of architects, City University students and creative clerkenwell types. But the relaxed decor somehow doesn't suit a weekday crowd and you're never quite sure whether you should be ordering lunch or just grabbing a muffin to go.
Coffee
The coffee is stunning (depending on the barista) and the beans are excellent so you're never going to go too wrong. They take their coffee seriously, without pretension so it's perfect for a coffee lover.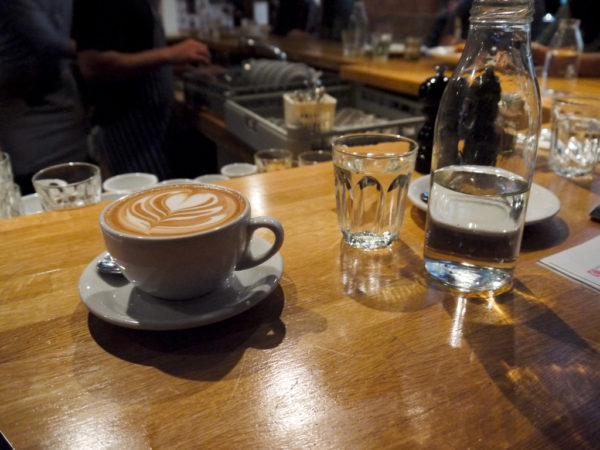 The coffee blend is constantly adjusted because they roast in-house and barista training seems to be an important part of the St Ali culture. The espresso is excellent but what makes St Ali stand out is the smooth velvet froth they are creating for Flat Whites and Lattes. It's an Australian strength that St Ali appreciates that smooth velvet that brings out the taste in the coffee.
Service
St Ali is a victim of the 'Do i order at the bar?', 'Do wait to be seated?', 'Shall I pay now or after?' syndromes. In Australia and New Zealand you usually seat yourself, order at the bar and pay in advance. But in London you can never quite tell.
For the record, at St Ali:
– You wait to be seated.
– You order at your table.
– You pay after.
Unless doing takeaway, in which case you queue at the same place, but order at the bar and pay after they give you the takeaway cup.
The staff are pretty friendly, so no one cares if you deviate from the script, but if you do, then expect to occasionally be left standing at the bar while people walk right past you.
Lots of coffee connoisseurs seem to love St Ali, from the Cafe Hunter (no relation), to Dear Coffee I Love You and Greedy Diva. You can also check out St Ali on
and Yelp.
Verdict
Quirks aside, St Ali is an amazing cafe and a welcome addition to London. The St Ali team seem to have big plans for London. Can't wait.