Nude Espresso in Soho and Shoreditch are probably the best cafes in London. Prufrock and others may have great coffee, but Nude seem to always have the right mix of staff, music, interiors, clientele and vibe. Nude Shoreditch is my idea of the perfect cafe. Big enough to find a seat at any hour, but small enough to feel local. Consistently good coffee and a great ambiance. But this review focusses on my most frequented cafe in London, Nude Soho.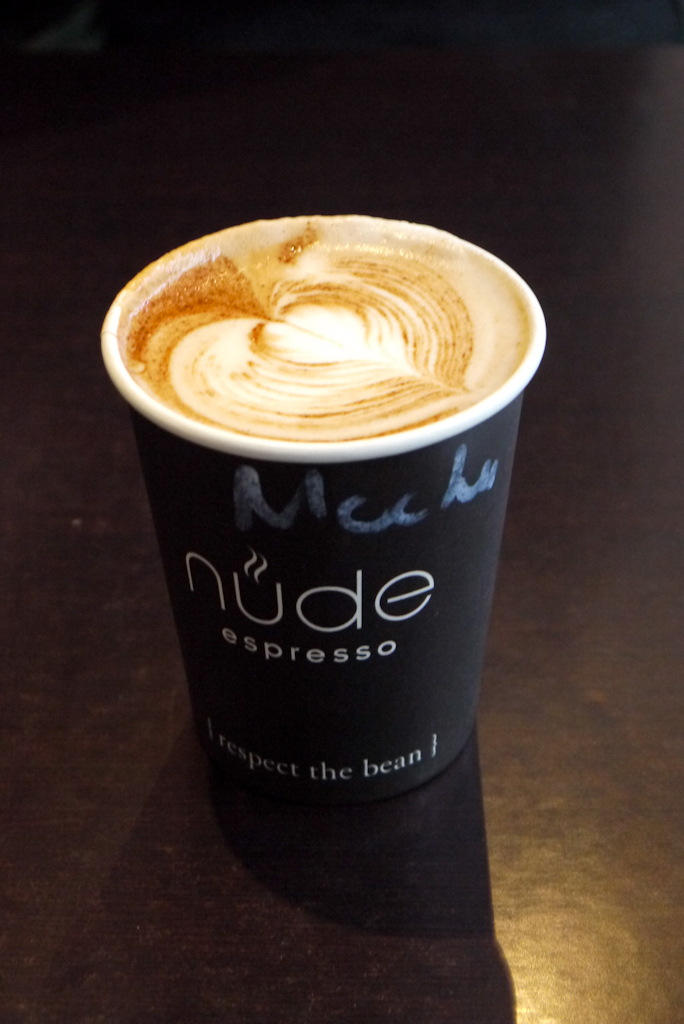 When I was working in Soho at a PR firm, the Soho branch of Nude Espresso was my daily regular. I was mostly drinking takeaways but we used to go there as a team for a sit down whenever we got the chance. Now that I've finished up that gig, I still make the pilgrimage to the Soho branch for a quiet coffee on the weekend or drop by for an occasional city hangout.
Service
The baristas are usually a mix of Australians and Kiwis with the other staff from all over the UK (and the rest of the world) so it's a fun mix. Like Flat White in Soho, the Nude Espresso staff always seem to be in a good mood. This puts everyone at ease and makes their cafes a fun place to hang out.
Coffee
The coffee itself is usually near perfect. They are roasting for themselves in Shoreditch off Brick Lane (you can visit the roastery during the week).
The mix they use for espresso based drinks with milk is called the East Blend. It has a taste high-note kick to hit. More Auckland/Allpress than Wellington/Supreme for those of you who know what that means. The after-taste is very mellow so the coffee doesn't seem overly strong. A neutral but yummy blend.
I've heard the odd complaint about the coffee being lukewarm and not hot enough. I'm inclined to think that those complaining are used to coffee being too hot. But keep the temperature in mind if you're planning on nursing your coffee for a long time.
Atmosphere
The music ranges from Jamoriquio to Mumford and Sons. I've definately had the occasional need to rush up and ask what song is playing so I can download it. This is usually a good sign for music in a cafe.
The seating, lighting and interiors are more modern than boho, but still have a rough edge that keeps Nude from being as stark as Prufrock. Somehow Nude is the perfect balance for me. Casual enough to linger, but smart enough to take a new client to for a meeting.
Buzz
Not to many people have rated Nude in Soho on FourSquare,  or Yelp. Probably because it's more of a weekday cafe. But it's still a worthy destination for a weekend visit.
Verdict
Like a crisp pair of dark jeans or a Central Otago Pinot Noir, Nude Espresso is never too much and never too little. It's just right. Also, they sell Lamingtons, so go there immediately.