Pact Coffee is a speciality coffee delivery startup. They recently raised a round of venture capital so during my last week in London before moving to New York I went to meet with the team and hear about their vision to bring good coffee to the masses. I visited Pact on a crisp sunny autumn afternoon. Their offices and packing operation are tucked away in a light industrial complex in Bermondsey just south of the Thames River.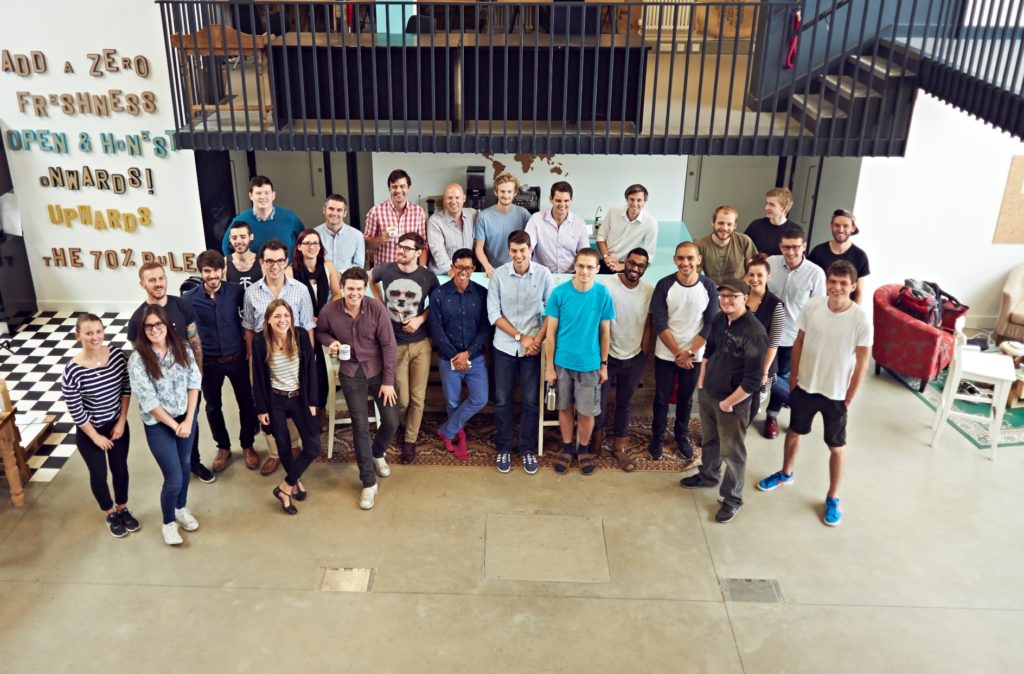 The industrial complex that Pact is based in is owned by Club Workspace and is actually a loose affiliation of startups that have physical product businesses (instead of the tech-only startups that I'm used to in my day-job). Pact has deliberately located there, partially out of necessity, because they're packing coffee (soon to be roasting as well), and also out of preference because they enjoy being surrounded by other entrepreneurial businesses who are also trading in physical products.
I sat down with the founder, Stephen Rapport, for a cup of freshly roasted Ethiopian coffee. We talked for a while about the increasing competition in the coffee delivery / subscription space from new players like Kopi and the old guard such as Square Mile. Stephen sees Pact's real competition as the UKs continuing habit of drinking bad coffee at home. His comment was that:
"What really gets me excited is the idea of winning people over from instant and Nespresso. I want everyone to start drinking better quality coffee."
Customer-led
Stephen and the team are conscious of the balance between building a customer-centred business and following their own vision for the company. For example, the Head of Coffee, Will, chooses a range of new beans for each season, but they invite 50 top customers to help them make the final selections. Stephen's comment was that:
"The billion dollar businesses of tomorrow will almost all be customer-led."
Stephen is well aware of the traditional criticism that customer-led businesses can be less innovative because , such as the comment from Steve Jobs (quoting Henry Ford) who said "If I had asked people what to build; I would have made a faster horse." In Stephen's mind, this concern is increasingly outdated because data, analytics and improved community-management allow businesses to listen to their customers without being diverted from their core vision.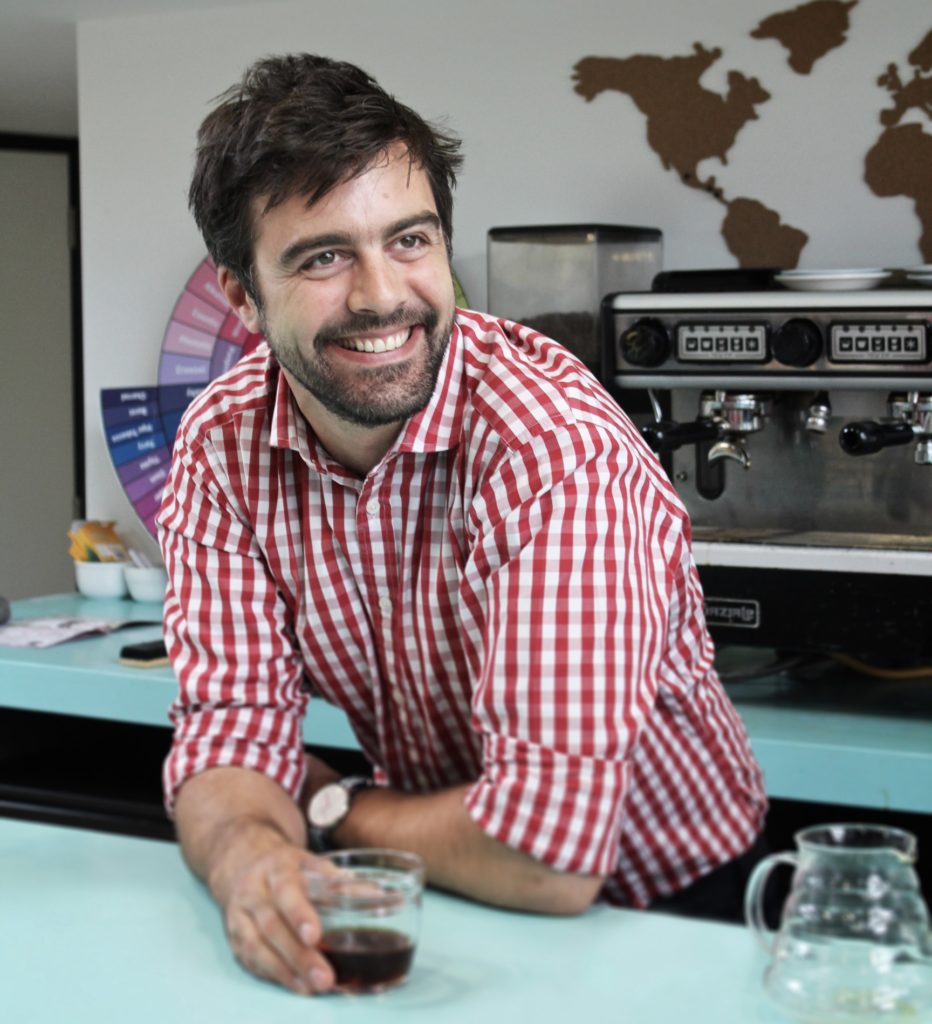 Core values
The company's core values include "learn from data", "be customer centred" and "make shit happen". These values are posted the walls of the light, airy space where 30 people make their home in an open-plan office with chairs upholstered in coffee bags and walls lined with used coffee pallets. The team obviously all love coffee and their kitchen has colour coded sections for preparing coffee using AeroPress, drip, French press and espresso.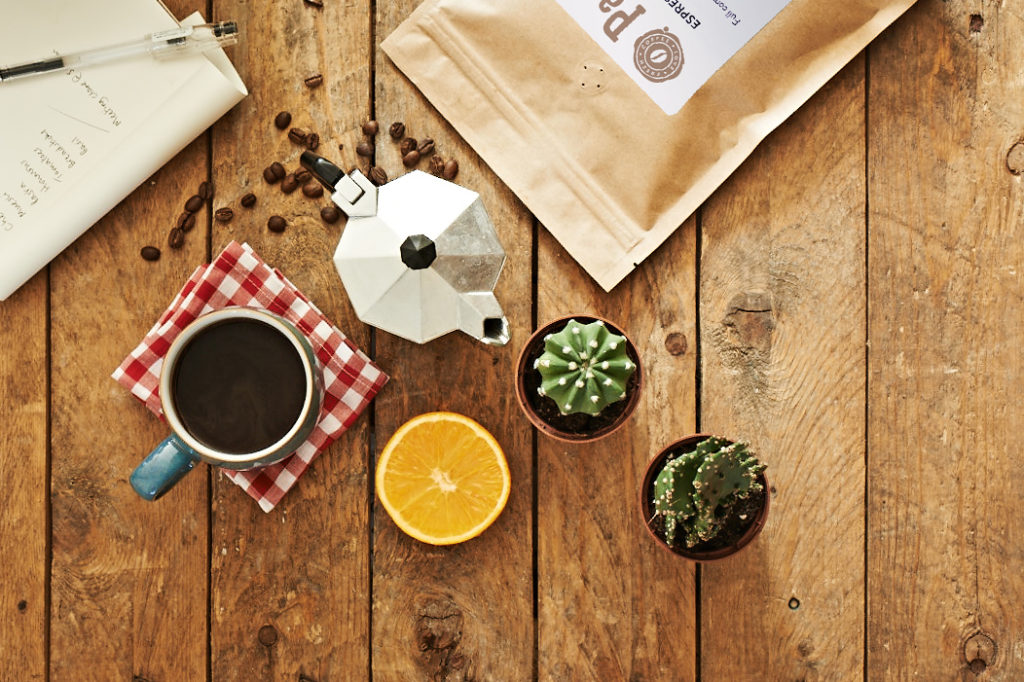 The whole office stops work at midday every day for every single employee to make welcome calls to newly joined customers. The team thank the new customer for joining and checking that the new customer found what they were looking for.
Transparency
Openness is a huge part of the Pact company culture and the monthly board meetings are held around the kitchen table (in the middle of the open plan space). Apparently several investors found it a bit uncomfortable at first to be discussing long-term strategy in an open plan environment, but Stephen stuck to his guns and the directors and investors have since become so enamoured with the process that several of them are now asking their own portfolio companies to adopt the same style of open board meetings.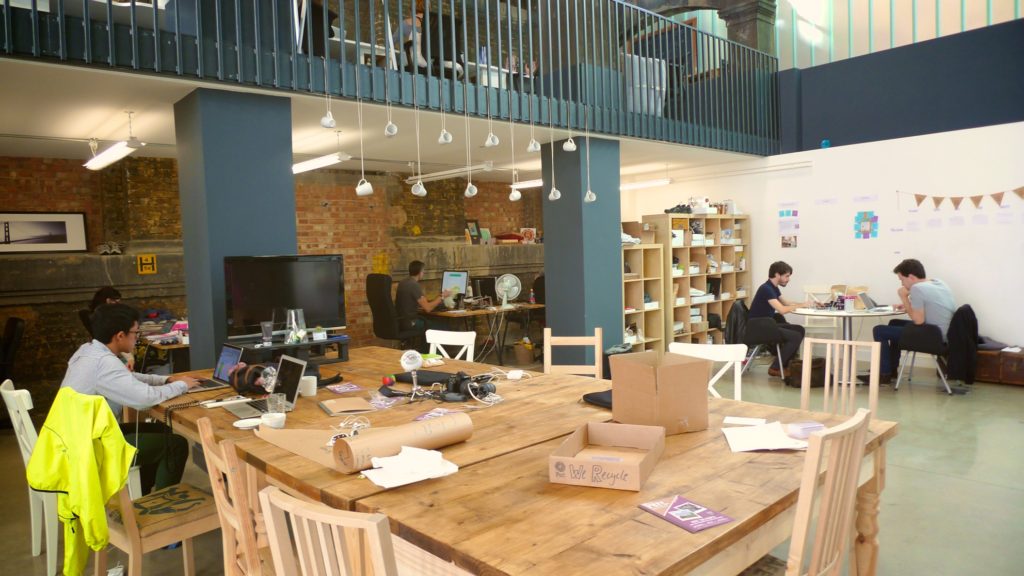 One of the tools that the business uses to learn and collect feedback from their customers is an online product development forum which includes a voting on suggestions. The company made a commitment to their customers to either embrace the most popular suggestions and focus on building those, or to honestly and transparently justify why they weren't going to prioritise a new feature. For example, one of the customers flippantly made the suggestion that they halve the price of the coffee and this was up-voted. Stephen logged in to personally explain the cost structure and business model of the company and why the price that they were charging was fair and appropriate for the industry. By itself this is a simple matter of online customer service, but it speaks to their deeply held belief in transparency and openness.
Vision
Another feature that was requested in the online forum was the ability to make a one-off order of beans instead of signing up for a subscription. This is a good example of a feature that might well please the customer, but is not part of the core vision of the company. They see themselves as building long-term relationships with their users and providing flexible, on demand delivery of coffee, so allowing one-off purchases doesn't fit with that model. Stephen went as far as to suggest that if someone is not the type of customer that suits Pact, then the team has no problems with recommending that people try out a company that specialises in one-off deliveries.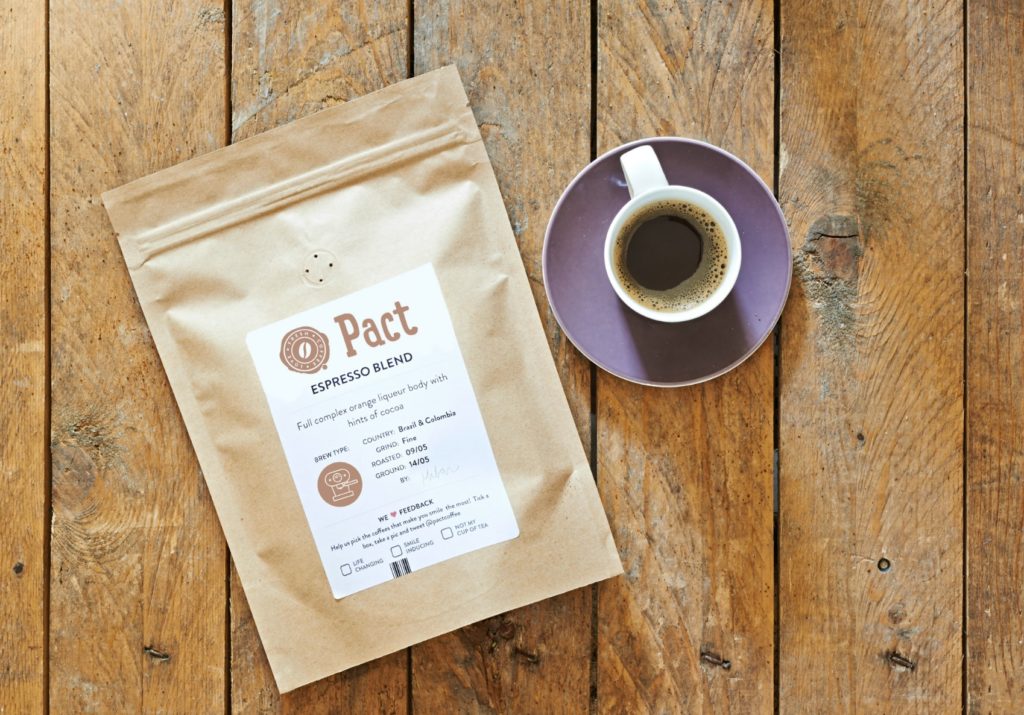 Annoying a few connoisseurs
A real tension that I spotted in the business is how to make good coffee more accessible to the masses while maintaining credibility with true connoisseurs. Pact probably err on the side of accessibility, but they have a deep love of coffee which I think helps maintains their relevance with connoisseurs. Stephen had recently caught up for a coffee with one of the founders of Innocent Drinks who told him a cautionary tale from when Innocent decided to allow their smoothies to be stocked in MacDonald's. This caused an uproar with the old-guard of loyal, faithful Innocent smoothie drinkers. There's an obvious parallel to Pact Coffee in terms of their willingness to make coffee accessible to the mass market without alienating coffee snobs.
Ambition
The team are incredibly ambitious and, without any irony, talk about the potential for the company to become a billion pound business. Stephen is very aware of the dangers of defining an engine of growth for the business, but they have made an informed choice to balance their drivers across viral, marketing and product. They see all three of these as engines of growth and are constantly striving to optimise this growth while still maintaining their core focus on the customer experience and community.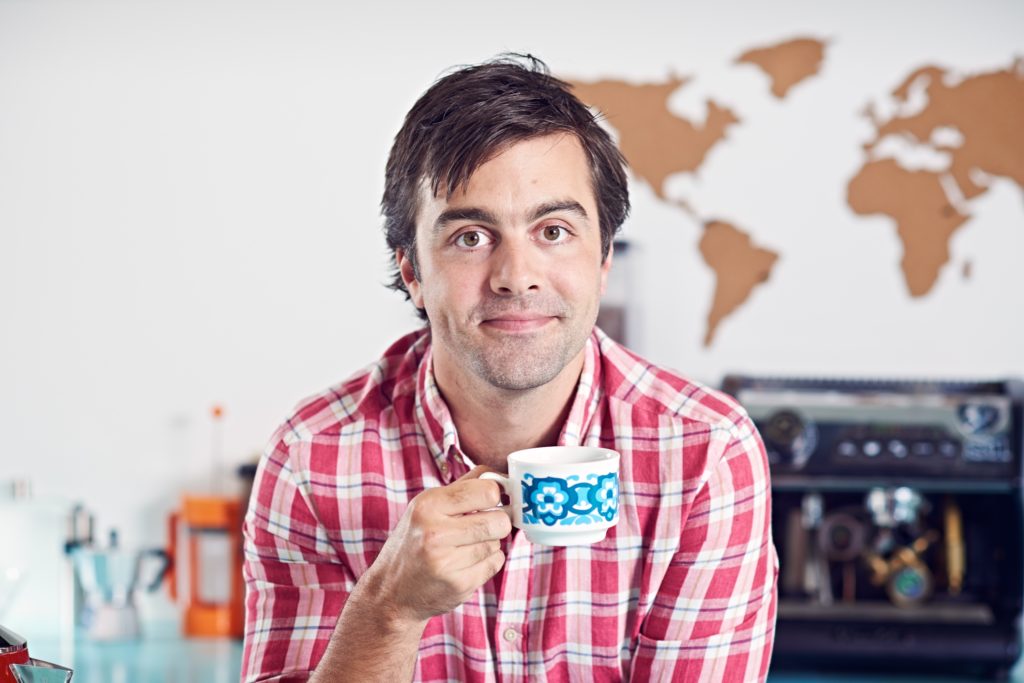 Stephen said he gets an emotional and intellectual kick out of growing a product business because of the way it scales. When he sold his previous company to Airbnb, he founded Pact partially because he wasn't willing to just sit on the bench. Stephen has been through the Seedcamp startup accelerator process and took early investment from Connect Ventures, alongside several early-stage angel investors.
Critics
The company has had its fair share of critics, both from the boutique coffee scene such as Tim Styles of Workshop who has occasionally had a go at Pact on Twitter for not being purist enough. To mass-market competitors who know that Pact is doing things that they should have been doing years ago. These critics do have a point and Pact is walking a fine line between accessibility and connoisseurship.
When trying to position themselves between boutique coffee delivery companies (who provide one-offs) and regular subscription-based businesses, the team talk about the difference between being an aspirin (relieving immediate pain) or a vitamin (longer term pleasure). The subscription part of the business provides the convenience of never running out of coffee. But the website allows for the fun of discovering new beans and new tastes. The aspirin and vitamin metaphor is common in the angel investing industry but I think that Pact is going to have to work hard to balance the need maintain quality as they scale.
Culture
The energy in the office is palpable and it defies belief that more people in the UK don't know about Pact. The culture that they are building includes all the things I look for in a startup including: radical transparency, authentic community engagement and customer-centred design. The company's explorations in paid marketing such as Reddit or coupons and new subscription offers feel tentative. But the depth of integrity in the business around what they are trying to build is absolutely unquestionable.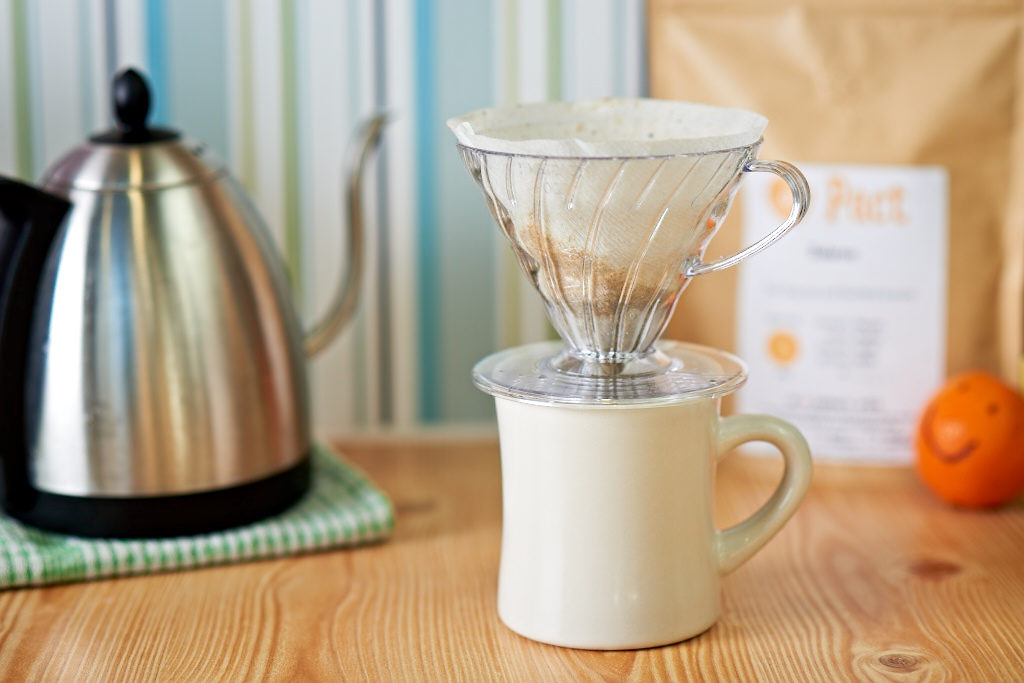 As Pact grows they have three variables to consider. Currently they deliver quality coffee to individual customers in the United Kingdom. To they can expand beyond coffee into related products, expand beyond individuals into business, or expand beyond the UK. They have just launched a business service called Coffee Run. And without giving the game away, Stephen hinted that the next step for Pact is likely to be taking on overseas markets.
---
Pact is already achieving rapid growth, currently their estimates are that around thirty thousand cups of coffee are made using Pact beans every day and their goal is to push that up to a million cups of coffee a day. Stephen commented that the metric that he personally uses for growth is how many smiles they can generate a day and instead of feeling trite, it sounded like he really meant it.
You can sign up for regular coffee delivery on their website or follow along with their startup journey on their blog.