New Yorkers get obsessed with iced coffee in summer. And New York's independent cafes seem to keep coming up with endlessly creative new ways to make iced coffee.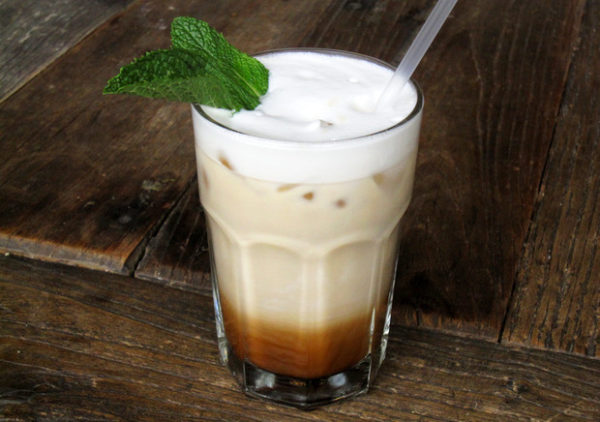 To escape the heat of a recent New York summer's afternoon we ducked into the Toby's Estate location in the Flatiron district of Manhattan. Gabrielle had her usual iced latte and my parents (who were visiting from New Zealand) opted for iced espressos. But I was feeling particularly adventurous and went for a new mint flavored drink on their menu, the Iced Espresso Julep.
The iced coffee julep is essentially an iced coffee with mint. But there are several things that make the Toby's Estate version a lot better than your everyday Mint Iced Coffee. The things that stood out to me about the Toby's Estate Mint Julep were:
Made with espresso rather than the on-trend cold brew. This gives the drink a nice strong and familiar coffee taste to build on.
Stiffly frothed milk. The cappuccino style frothed milk makes a nice addition that smooths out the other tastes.
The Mint is paired with Basil which gives a more complex cocktail-style flavor profile.
The infusion syrup is not too sweet which means you can actually taste the other ingredients.
The various ingredients are carefully layered so that the drink arrives looking like a hand crafted cocktail instead of a lime-green milkshake.
Overall, the espresso julep was cool, crisp, refreshing and easy to drink. I enjoyed it so much that I've been plotting excuses to go back to the (shopping heavy) Flatiron district. There are several New York trend spotters, cool hunters and coffee bloggers who have also noticed the drink on the menu, so I predict that by next summer it will be an option at plenty more hipster cafes in New York.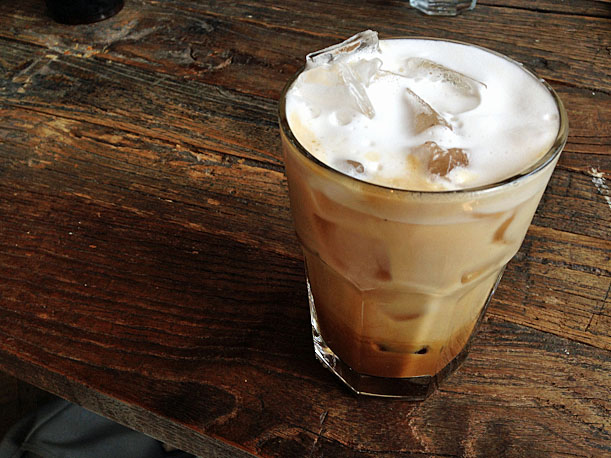 There's a small cafe in Austin Texas called Houndstooth that's been making an espresso julep for a couple of years now, but Toby's Estate seems to be the first to bring it to New York and to do it well.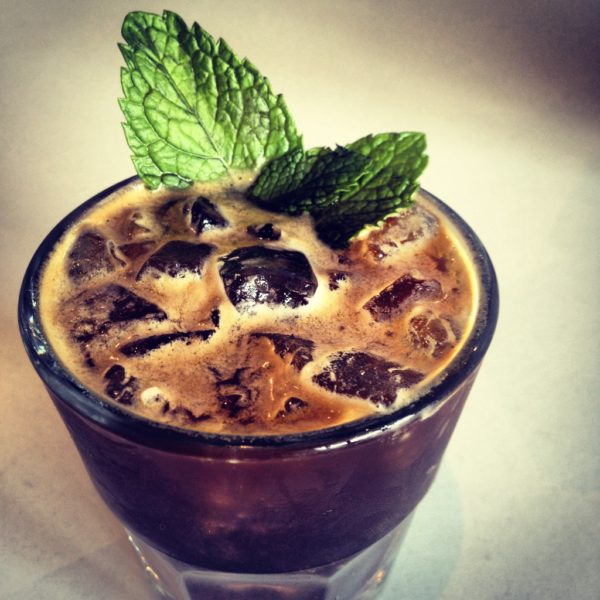 Since trying out the Toby's Estate version, I've also been inspired to check out other iced coffee cocktails. Normally, I find that flavored iced coffees end up tasting horrible, but some of the New York iced coffee cocktails can be quite creative.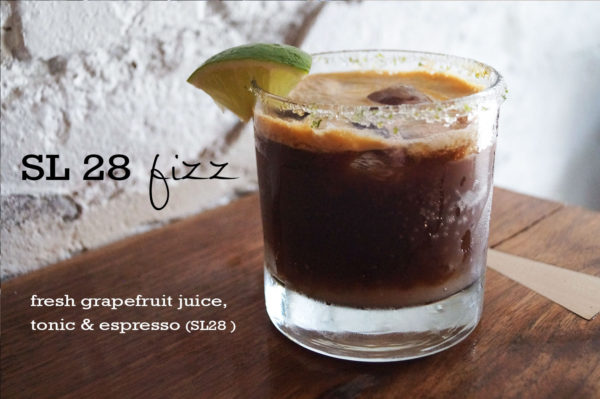 The SL28 Fizz from Under Line Cafe in Chelsea is made from grapefruit juice, tonic and espresso. It's pretty bitter and I had to force myself to finish it. But I'm glad I ordered it and would recommend it to coffee hunters that are looking for something new. It's a strong hit.
Imbibe Magazine has the recipe to make your own Toby's Estate style Espresso Julep at home.