Railroad cafe in Hackney is a nice small cafe. It's in Hackney and is part of the growing number of lovely independent cafes in the area. But it's not quite pushing the boundaries of coffee quality.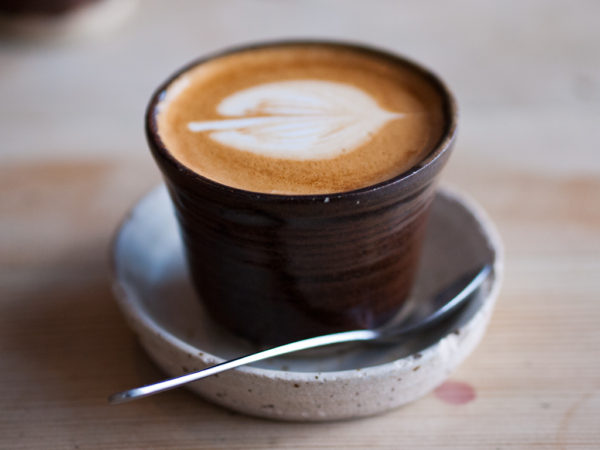 The flat white was yummy and the pottery cups added a nice touch. It's a great neighbourhood hangout but probably not worth traipsing across London to get to.

The baristas are smushed into a corner and we had to fight for a seat so the whole experience felt a little cramped. The focus is on the overall experience so they have a small bookstore, local produce and even poetry readings in the basement.