Guest review of Baltzersens in Harrogate written by Paul Holland: 
When I heard Lord Howell's pronouncement that there were "large, uninhabited and desolate areas" in the North East of England I dared to hope that the House of Lords had finally begun to address the issue that it's pretty grim up north for coffee drinkers.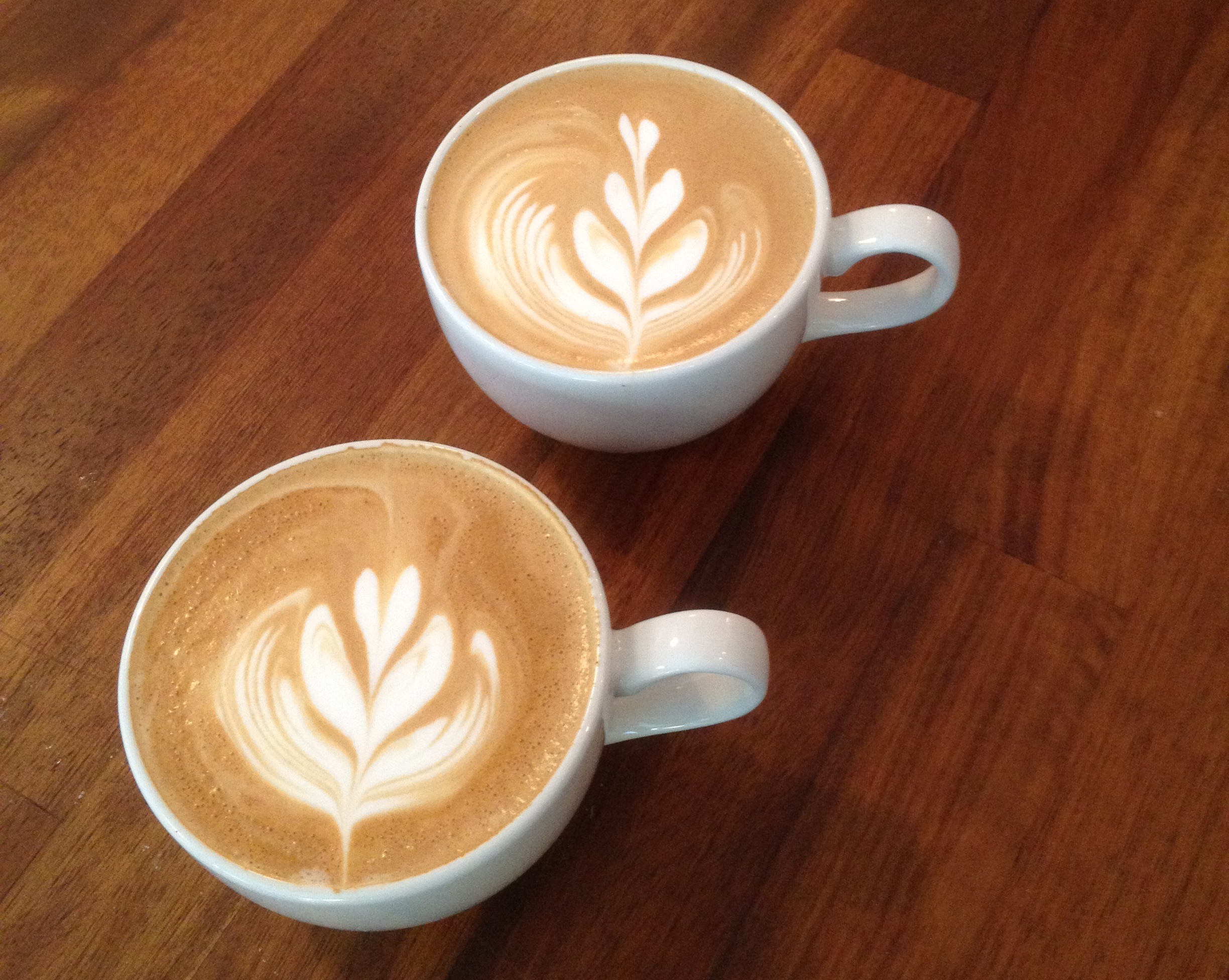 Hurrah I thought, no more sour under-extracted shots, no more no-look tamping while they watch a customer eating a bap, yes I said bap, no more spotty teenagers leaving the milk jug under the wand, only to wander off to talk about some celebrity with their workmates. I thought the time for well-crafted coffee had arrived and the honourable Lords were going to bloody well do something about it.
Hunting a flat white in the North of England
The whole discussion was about fracking for gas and not extracting the commodity I dreamed of someday being on the corner of every street corner in The North – properly extracted espresso. All is not lost. Every flat white addict in the North knows that with a reliable car, full tank of juice, Eldorado is only a 120 mile round trip away (from West to East and back to the West again). North West to be precise.
This is the length we have to go to, you see, to seek out a decent coffee. In this case, we travelled from our home in Lancaster to Harrogate to spend a few days drinking coffee in Baltzersen's, a fairly new cafe on the edge of the main shopping mall in Harrogate. We had been before, by happy coincidence, shortly after they opened last year. There is also another speciality coffee shop in Harrogate called, Bean & Bud, which we tried twice, unsuccessfully. But maybe that's better explained another time.
Baltzersen in Harrogate
We set aside two days for having two long breakfasts in Baltzersen's hoping beyond hope that the barista who made our drinks 8 months ago was still there. Reading through the website whilst relaxing in the B&B that afternoon, to our horror, we discovered that the original barista had left these shores to seek greener pastures, so our hearts sunk a little right from the get-go. We decided to not wait until morning but dashed out for a 5pm shot of decaff in a flat white to see if it was worth spending the next two mornings in Balterzen's. To our delight, the production of the espresso and the resulting alchemy of adding stretched milk with microfoam was just as good as before and, importantly, as good as it should be.
Ambiance
So, before the main coffee event, I think it's worth describing the ambiance and experience we had in general at Baltzersen's. Baltzersen's has its roots in Norwegian cuisine and home cooked staples and the cafe has a Scandi undertone with plenty of wooden furniture and minimalist decoration.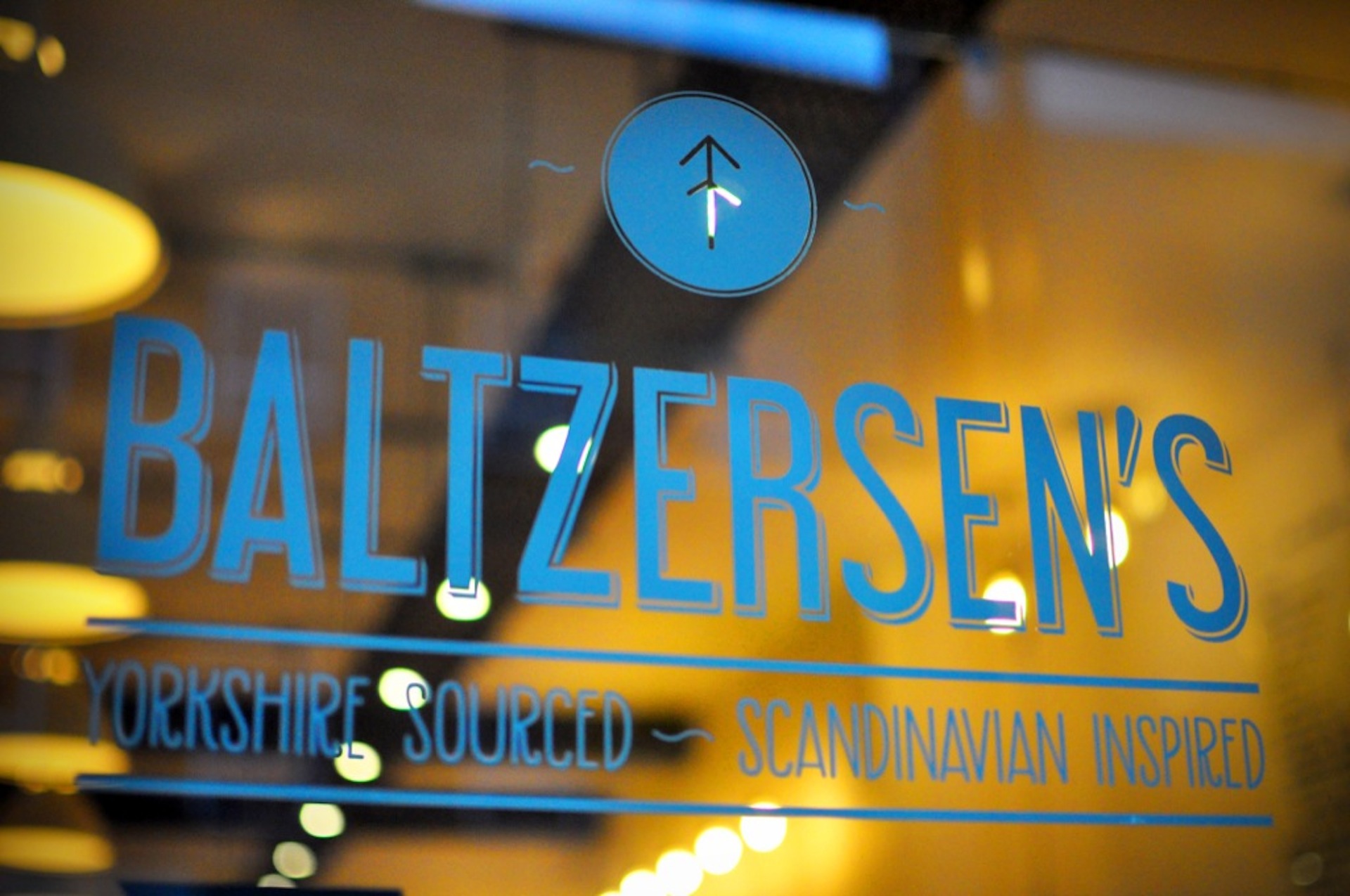 It's comfortable and inviting and has a mix of seating styles from a breakfast bench, seated/bench tables and at the back of the cafe, a selection of bespoke swivel/recliner chairs and some comfy sofas.
Food
The food is excellent, very high quality and often costs less than a trip to a well-known high-street coffee chain for a similar selection. The choice of food available is interesting and the serving size is generous, you really can have a lovely lunch here. Their maxim, 'Yorkshire Sourced, Scandinavian Inspired' succinctly captures the style and quality of the food served at Balterzen's. If you can leave without trying a cake then you are a remarkably disciplined person.
The staff are very chilled, relaxed, polite and efficient, something I think is derived from the owner himself, Paul Rawlinson. There's a quiet confidence about the staff and the whole place which leads to an air of professionalism, albeit understated.
Coffee
And so to the most important reason for visiting Baltzersen's again: The Coffee. Baltzersen's use an artisan roaster from, of all places, Bradford, called Limini Coffee. I say 'all places' because in the ten years that I've lived in England I've been told the best place to go for a curry is in fact not London but Bradford. Baltzersen's use the Limini Blend and Limini's decaff for all their espresso based drinks as far as I can tell.
The flat white
The first time we visited Baltzersen's I sat at the breakfast bar in front of the machine for over 30 minutes watching every coffee the original barista made before I was convinced it was safe to order a flat white from them. It was worth the wait! The flat white was superb, the emulsion of crema, shot and stretched milk was close to perfect. So good that I had to order a second straight away fearing I may never get the opportunity again.
The Limini Coffee house blend has a medium to strong body, nice and solid, substantial, you really feel you are having a proper drink when you have it. The acidity is nicely balanced to cut the milk and support the body of the coffee but the real delight is in the good chocolate finish on this blend. And what's so good to know is that 8 or so month's later and with a different barista the consistency and quality remains.
Training and building the team
I spoke with the original barista the first time around and on this occasion I spoke to the owner, Paul and their new barista, Josh, they certainly aren't 'hipsta barista' but that doesn't mean they don't have the drive or passion to get the coffee right. Josh works with a minimum of fuss but clearly a lot of pride. This is evident in Paul's approach to training his baristas as we read on their website that when Josh was in training, you could come to Baltzersen's between 6-7pm for one week only and receive free coffees as it is 'better to give them away than throw them away' and also provides a good environment for feedback and learning.
We had over ten flat whites between us in two days we were in Harrogate and every one of them was of a very high quality; consistent in extraction, milk preparation, mouthfeel, and ultimately, taste. It was hard to find fault in them.
Conclusion
Clearly I'm a fan of Baltzersen's and since visiting them, a regular consumer of Limini's coffee (amongst others), particularly the Rainforest Blend which is again, big on chocolate finish. So the good news Lord Howell is, it's not completely desolate in the North, or the North East at least! There is Baltzersen's and I'd be happy to recommend the cafe generally but specifically for their fracking coffee to any of my Australian friends. Safe in the knowledge that it's not always grim up North.