Taylor Street Baristas are one of the sharpest commercial operators in the London coffee scene. Everything from their property investment relationships to the partnership with Tescos speaks to a team that wants to build a serious business. They have also managed to remain serious about their coffee. The Taylor St Baristas pop-up in Shoreditch was my local when I worked for a web design agency back when I first arrived in London.

This week Taylor Street Baristas have partnered with online fashion retailer Mr Porter to offer free coffee between 8am and 10am at a few of their locations between 23 September and 27 September. The last one is at Taylor Street Baristas Liverpool Street on 27 September. It's a fun little marketing stunt that I hope continues on as a long term relationship between the two brands.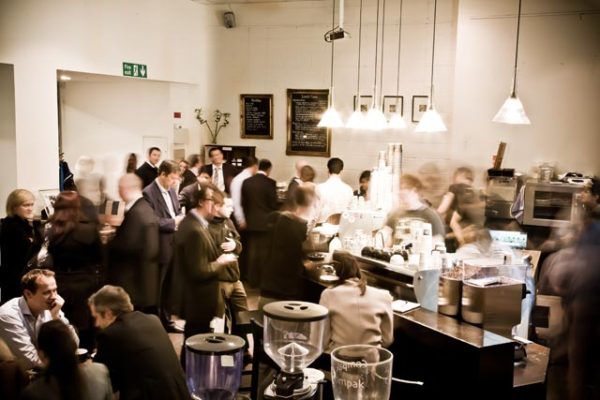 Taylor Street locations are often in more 'work focused' environments and it would be great to see long term partnerships between cafes and relevant brands. There is a risk of independent cafes loosing their chilled out vibe and becoming too commercial. I think there are lots of interesting things that can happen when you mix coffee with something else:
Prufrock at Present in London mixes coffee and menswear
Deus Ex in Auckland mixed coffee and motorcycle repair
Clean and Well Lighted Place For Booked in San Francisco was one of the first to mix coffee and books
Mr Porter as much a content publishing operation as it is a retail operation so I'm expecting that we'll see more interesting things like this campaign from them. In the meantime, if you haven't been to a Taylor Street Baristas yet then do check them out.
Pro-tip: Both Mr Porter and Taylor Street Baristas forgot to mention the promotion on their own blogs (unless I missed them somewhere).