Caravan is perpetually cool. I'm never sure whether it's a cafe, restaurant, bar or pub. But somehow it all works.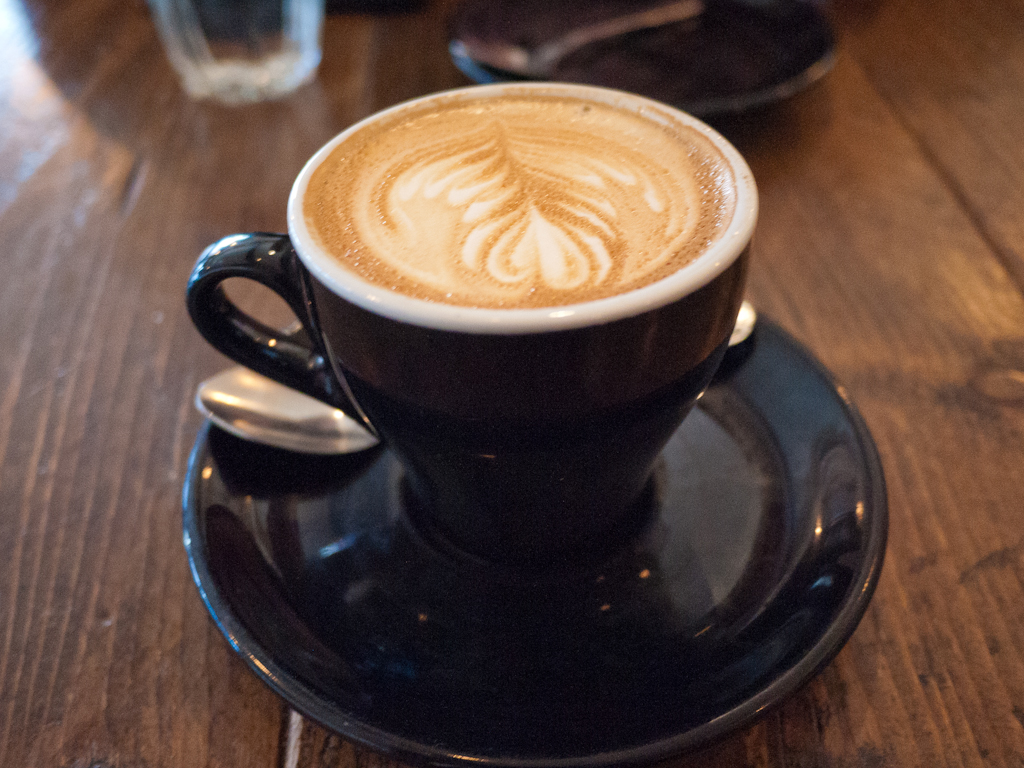 The coffee itself is roasted in house and they have some of the best tasting beans in london. The Flat White is pretty inconsistent depending on the barista.

You can see above that the one I had today was left to sit too long. It also tasted too acidic. Recommended, but don't expect too much.