The Department of Coffee and Social Affairs is a new cafe in Farringdon/Clerkenwell but feels like it's been here forever. The highlights include chilled out dub music in the background, excellent coffee and a relaxed atmosphere.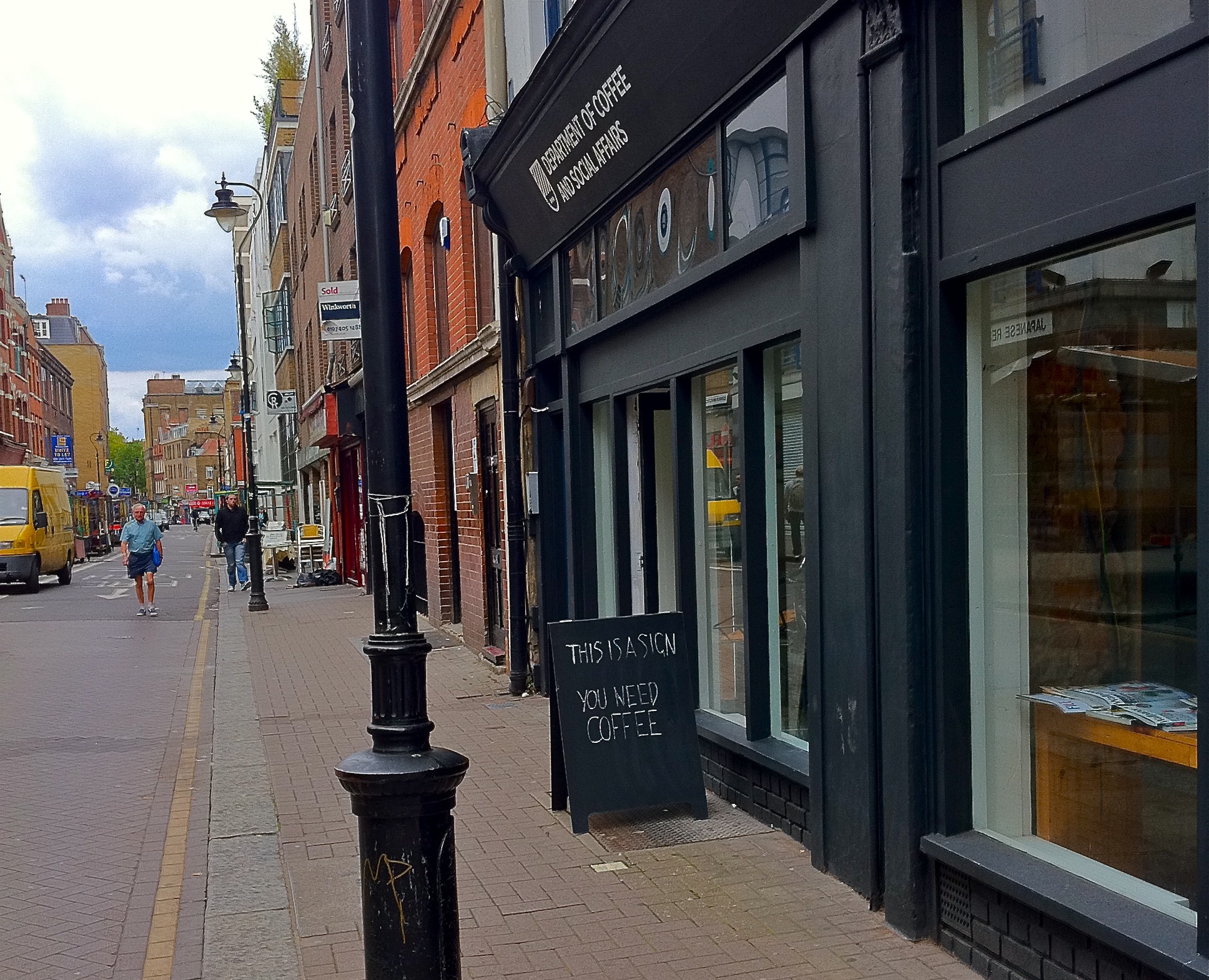 Department of Coffee is a real addition to the Leather Lane area and they are now opening new cafes in The City (Liberty of Norton Folgate), Soho (Speakeasy) and Chancery Lane.
Atmosphere
Staff are great. Attentive but relaxed and give you space to enjoy the cafe while making sure that everything is taken care of. Department of Coffee showcases the best of Kiwi hospitality but with a uniquely London grittiness. Perfect. Almost like a slice of Shoreditch and Hoxton made it's way to within earshot of the city.
Coffee
The coffee is smooth, milk is velvety but with not quite enough foam. A solidly excellent coffee but not layered as well as it could be. The taste is spot on though.

An introduction to Department of Coffee and Social Affairs from Miles Langley on Vimeo.
Department of Coffee is an example of where being the perfect cafe doesn't just have to be about perfect coffee. Judged on coffee alone DOCSA would be a top 20 cafe but on overall experience it's a top 5 in London and a truly world class cafe.
Both Young and Foodish and the Cafe Hunter loved Department of Coffee so I'm sure you will to. The closest tube is Chancery Lane.
Rather than competing with Prufrock (also in Leather Lane) I've found that having these two great cafes so close together has been a perfect complement to each other. DOCSA wins for food, chill-out vibe and lingering. Prufrock wins for fast, focused and clinically perfect coffee. A wonderful duo.