As part of our work for the Innovation Warehouse, I'm travelling to New York with a cohort of startups from London. UKTI have helped pull together a group of exciting new businesses from London's Tech City to take to New York for a modern version of a trade mission. The startups are going to pitch for investment and meet new customers.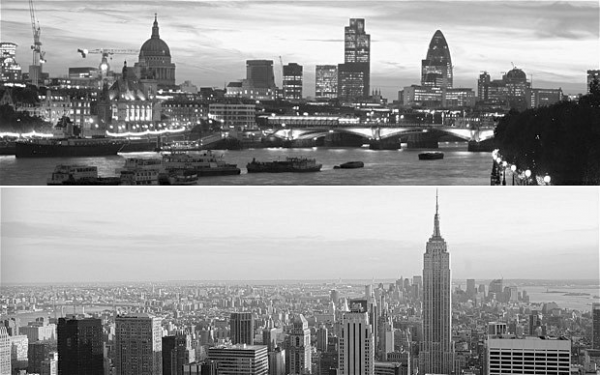 VentureOutNY is run by Brian Frumberg (and team) to promote New York as a first port of call for overseas startups expanding into the USA and raising capital from American investors. Over the course of the year, they have had events welcoming startups from all over the world and they have dedicated events coming up for startups from Brazil and Portugal.
London Tech Startups visiting New York
The London based startups that we are travelling with will be pitching to a panel of New York investors including Thatcher Bell, John Frankel, Kathleen Utecht and Angela Lee. The flagship event of the week will be a Dragon's Den style angel investing pitch event on Monday night.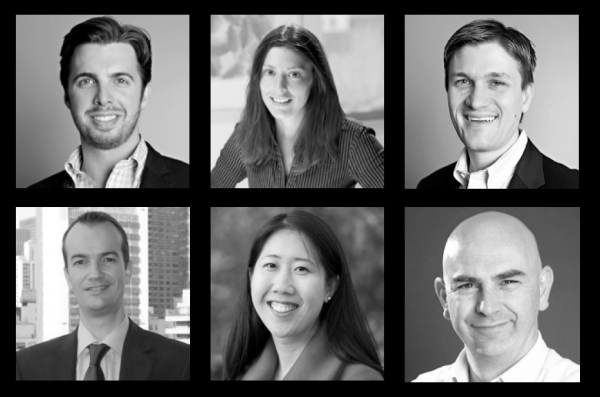 The startups pitching include Love Home Swap, Platter, Footfall123, Blottr, Storygami, HipSnip, Sanona and Blooie. We're also travelling with some other exciting startups including Prepict, Incredibli, What Users Do, Makerble, Juice.me and DeadSocial.
Startup culture in New York, London and Silicon Valley
Planning the trip has made me reflect on why I moved to London and why I chose to live in Clerkenwell (close to Shoreditch). London is an amazing centre of finance, fashion, design and creativity. All things that it shares with New York. I lived in San Francisco for a few years when I was younger, studied at Berkeley and spent a lot of time in Silicon Valley hanging around to absorb the atmosphere. So I've got just enough knowledge of each city's startup scene to be interested in how they are different.
New York as a first base for expanding your startup into America
I'm interested in the differences between the tech scenes in New York and Silicon Valley. On our trip, I'll be exploring whether New York is a better first stop for expansion into the USA than San Francisco. So far the advice I've received on New York is that it has:
– Less of a technology bias in the investor community.
– Easier access to customers.
– Easier ways to expand your community and network outside the tech industry.
There are lots of other factors, and I'm particularly interested in access to talent, other expats, startup support, co-working spaces and good coffee. To me, each of these play a key role in creating the right environment for a new business to flourish.
1. War for talent
The perfect union for a startup is a hacker, a hustler and a designer. New York is a great place to find two of these three groups (hustlers and designers). So developers will find the co-founder pickings better in New York. The same balance is also true in London where good developers are the scarce resource.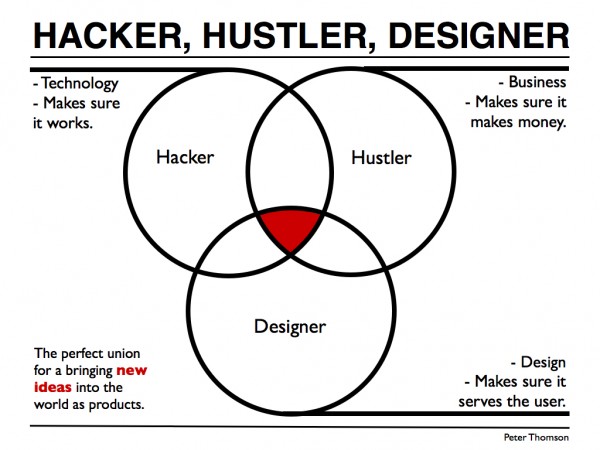 Silicon Valley has more developers but they are also in high demand so it's not an easy place to hire engineering talent. The hackers also set the tone of the community so it can be less of a great place for business people and designers who want to be the key founder. The Stanford MBA is excellent but the wow factor at Silicon Valley cocktail parties is a Stanford Masters in Computer Science.
2. Expat community
In London I've made lots of great local contacts but the best have been other expats. The bond formed by being strangers in a big city is a great way to get to know people quickly.
New York is filled with immigrants from around the world and you'll quickly make friends. My peers who have lived in New York have all met more new people in their time there than in any other city in the world. It's a hive of activity and connections.
Silicon Valley is very connected once you're in. But getting in takes time. One night at Silicon Drinkabout (a London Technology Meetup) or NYTechMeetups and you're instantly connected.
3. Accelerators, incubators and co-working
In New Zealand, I worked with the Icehouse Business Accelerator during its formative years. The incubator got started well with partnerships with BCG, HP, Microsoft and BNZ bank. Andrew Hamilton has been a strong leader for the group and the activities of the Icehouse have expanded over the years to include angel investing networks, education programmes and new models for collaboration. New Zealand has a small technology startup community so everyone knows everyone. Incubators and accelerators create buzz, momentum and a centre of gravity (even for companies that aren't actually members).
Silicon Valley and San Francisco are world famous for startup support, incubators, accelerators and co-working spaces. But in practice you need to fight hard to get into the good ones and the ecosystem isn't as easily accessible to new immigrants as programmes in other cities.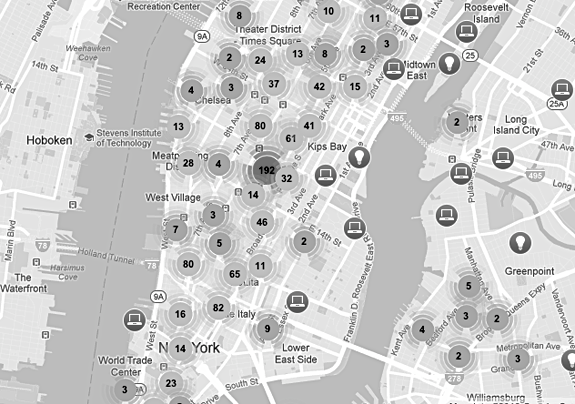 New York has some great co-working spaces and I'm looking forward to visiting General Assembly, WeWork and New Work City. The incubators and accelerators in New York are also taking off with a vibrant angel investing scene.
In London, I really enjoyed working from the Central Working Cafe at Google Campus when we were first getting started. Google Campus was a bit too noisy to get real productive work done but it's a fun place to hang out and meet other entrepreneurs. The Innovation Warehouse has a totally different vibe and is a much more productive space.  I've visited and/or worked from Wayra (sponsored by Telefonica), Mozilla, TechHub and the other Central Working locations. They are all very different from each other. The diversity of startup support and co-working spaces in London is a real accelerant of company growth.
4. Coffee
If you're not ready for a co-working space or business incubator then the default venue for a startup these days is a coffee shop. Starbucks used to fill this role in San Francisco, New York and London. But the big chain coffee stores have become too impersonal and too full of hustle, bustle and tourists to be productive spaces (not to mention the quality of the coffee). These days, a trace indicator of a city's startup friendliness will be the presence of small, cool, independent and high quality coffee shops.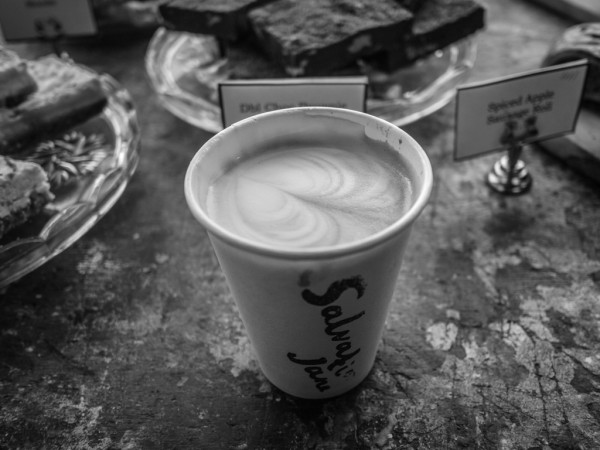 London has embraced the Flat White culture from New Zealand (and Australia) with open arms over the last three to five years. There are dozens of small, local cafes that attract entrepreneurs, business meetings and evening meetups and encourage serendipitous encounters.
San Francisco has always had a good cafe scene but the average quality of the coffee isn't as good as you'd expect and the cafes are spread all over the Bay Area and Silicon Valley. The closest I came to a cafe at the epicentre of Silicon Valley was the Borders Bookstore Cafe (not exactly a free-spirited bastion of dissent). I know this isn't fair to the other cafes in the area, but Silicon Valley simply doesn't have the same heart and buzz as London's Shoreditch.
New York has a fast growing cafe scene and I've heard good things about the new coffee roasters that are moving into the city. I'll have to wait until after the visit to comment on whether the cafes are acting as meeting points for entrepreneurs and innovators. But I'm looking forwards to visiting Grey Dog and Cafe Grumpy.
The best place to do a startup
The best place to start your business is the one that you're in right now. It took me a couple of years to settle into London; moving to a new city can be pretty disruptive. I found that London was a great place to win clients and find co-founders but having an established network would have made things easier and faster.
You should also consider the ease of banking, internet connection, company formation and trademark protection. New Zealand, USA and UK all rank highly on the Ease of Doing Business rankings from the World Bank. But if you are mobile, London, New York and San Francisco are all amazing cities.
I'm still not quite sure which is a better first base in the USA, Silicon Valley or New York but I'm  determined to find out. You can weigh in on the issue on Quora.