New ideas happen when old ideas collide. But if you've ever been to a networking event then you might have noticed that birds of a feather generally flock together.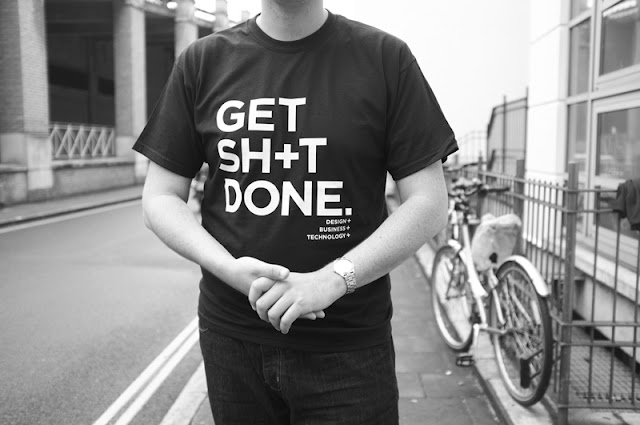 While sitting in an East London cafe, Biotech consultant Tim McCready, entrepreneur Klaus Bravenboer and I bemoaned that business culture in the UK had turned out to be no further ahead in terms of innovation, collaboration and access to capital than our native New Zealand. And in some areas such as Angel Capital and start-up incubators, New Zealand was actually ahead of the UK.
How Converge+UK got started
Like most kiwis, Klaus, Tim and I decided that the best solution to a complex problem was drinking. So we set about creating a series of meetups, workshops and conferences to encourage collaboration and innovation. I was in the middle of a three month leadership programme called the Self Expression and Leadership Programme from Landmark Education so it was great to have a community project to try out some new leadership ideas about how to create a vision and lead something without making it about egos.
Creative Abrasion
Recent research by Harvard has found that innovation happens at the margins between disciplines. Cross disciplinary teams are nothing new, but from City Bankers to Shoreditch Startups, it seems that "cross disciplinary" only includes those perspectives that are convenient to include. There is a little known book from the 1980s called "Creative Abrasion" which postulated that genuinely new ideas often emerge from the debate, disagreements and diversity that only happens when really opposing viewpoints collide.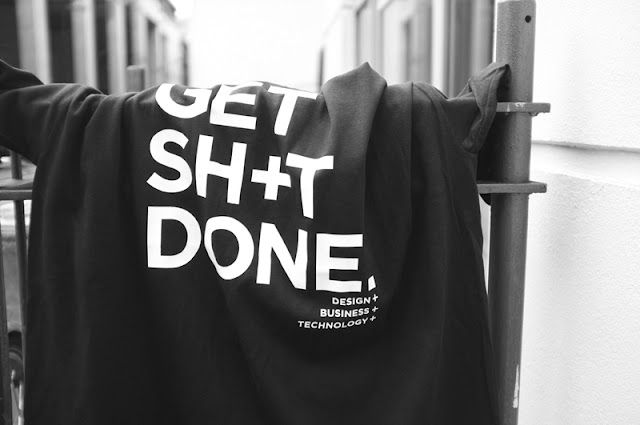 Converge+UK was born when Neil Tierney and Josh Mora told us to just go for it and try out the concept so it could be iterated and improved. Conferences such as TED, Social Media Week and Digital Shoreditch have shown that there is an underlying hunger for networking, learning and new ideas. The challenge is to do it well. A small band of young digital, PR and creative professionals has also stepped in to be part of growing the project. Sallie Bale, David Clare and Dan George are leading core parts of the programme.
Tim Brown from Ideo was an early advocate of the triangle of business, design and technology. Tim has been a real inspiration to us. Converge+UK has drawn heavily on TED, Ideo and some of the other new thinking coming out of Silicon Valley.
The Converge+UK mandate
Our non-profit status gives us the independence to attack big issues and the crew have already booked in events that will challenge attendees to consider why they are in business in the first place.
"There were just so many meetups in London that it's overwhelming, there's something on every night, but it's impossible to know which events are worth going to and even when you find a good event, it's all people from the same discipline. It's like partying in a giant echo chamber. I wanted to start something that bought people together in new ways." – Klaus
"Innovation is now so important to every sector. In every industry from supermarkets to social networks, if you don't constantly delight your customers then two guys in a garage somewhere are coming for you." – Tim
"There is a rebel spirit to most entrepreneurs that is somehow lacking in the events and support for innovation in the UK." – Peter
Reaction from the community
Surprisingly, the existing establishment has been welcoming of our radical approach to collaboration. For our first event we invited the head of the Innovation Warehouse to speak at the Google Campus. – Like going behind enemy lines. For our next event, we are inviting the head of the Google Campus to speak at the Innovation Warehouse. With pirates there are no boundaries.
Some heavy hitters have already noticed the group with entrepreneurs Niel Terney and Grant Harrison lending their network of investors, mentors and advisors. Leaders from agencies as diverse as Ideo, Nelson Bostock, Ogilvy, and Starcom have all expressed support for the initiative.
Future of Converge+UK
So what does the future hold for the group, "The education of business students in this country is as bad as anywhere. We've already started work on a Top 30 under 30 competition to find the hottest young graduates in design, business and technology. The next step will be inviting more students to be part of the meetups so they get earlier exposure to innovation in business."
If we had to leave a parting shot with every UK business person, it would be that: "In business, as in life.. there are no sacred cows. If something isn't working, then stand up to it, and do something about it. Don't just tolerate it. 'Mustn't Grumble' is the enemy of innovation."
The best place to find out more about the group is on the Converge + UK Facebook Page.