Having coffee with fifty people is a great way to get input for a new project, startup or career move. I first wrote about the fifty coffees idea in Inc Magazine and it was based on an insight from Silicon Valley investor Mark Suster. Personally, I'm a bit shy so meeting fifty new strangers was a great project for me.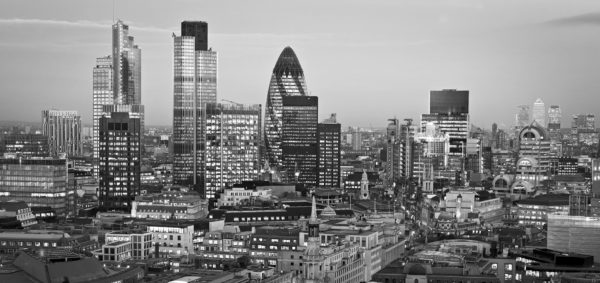 Last year, I wanted to immerse myself in London's design and innovation scene so I had coffee with fifty people working in the industry. I learned a lot from their advice and even more from the questions that they asked me. I asked them about the future of innovation, design thinking and how different companies are adapting to social media. It was also a good excuse to check out some new cafes for my coffee blog the Coffee Hunter.
Digital product design
Startups and investing
Design and innovation
Tom Hulme told me about how large groups of people can collaborate over large distances to crowdsource innovation. Tom is one of my big inspirations and I was lucky that Tim Brown gave me an introduction to Tom. Tom is a humble and quiet guy, but he's super smart and has managed to build a whole new software product offering alongside Ideo's consulting business. Tom is pretty focused on their new innovation crowdsourcing platform so we talked a lot about how selling a big software product is similar but different to selling a service. We went to Prufrock, which has one of the best flat whites in London. I was so nervous that I had to go for another coffee after the meeting to calm down.
Tom Weaver gave me the lowdown on his new payments startup and gave me some good tips on applying user interface design to business problems. Tom is a piercing listener and very insightful. The flat white at Nude Espresso in Soho was as good as when I used to go there every day while I worked in PR.
Natalia Talkowska and I talked about role models for women in the London tech scene. Natalia and I met on Twitter through a shared interest in how design contributes to entrepreneurship. She had lots of stories for her time organising TEDx Square Mile. We meet at a random Italian place in Hoxton that had surprisingly good cappuccino.
Mauricio J Vianna told me about how technology agencies in the developing world are leapfrogging straight to mobile and social by using design thinking and gamification. He wants to expand his business in London so we had lots to talk about in terms of how UK clients choose their agencies and buy design services. The coffee at the new Caravan Kings Cross was tart and acidic but somehow still yummy.
James Parr told me about how innovation and creativity can be applied to social media content planning. James has a startup product (social media scheduling for big agencies) as well as doing creativity consulting. The coffee at the Hospital Club tasted like it came from a Nespresso machine but the ambience was very funky.
Luiz Futterleib told me about how design thinking is being applied to a wider and wider range of industries in New Zealand. We walked along the wharf to Barabra Cafe and had Belgian biscuits that made me whistful for the fun times that we had in the early days of the Better by Design Programme at NZTE.
Haiyan Zhang told me about how in-house teams can innovate just as fast as agencies (if they have the right people and the right environment). We went to Fernandez & Wells in Soho and sat in the courtyard. Haiyan asked such piercing questions that I didn't have much time to drink my coffee. Haiyan is a truly empathic design thinker and futurist. She's been experimenting a lot with quantified self, human interfaces and even robotics.
Johan Brand updated me about bringing Norwegian startups to the UK in collaboration with Mother at the Trampery. Johan and Jamie Brooker are partners in an education startup creating software for classrooms. We talked about balancing client work with building one's own IP. We had coffee at a random Swedish cafe in Hoxton.
Dan McLaughlin showed me some of the prototype ideas that he's working on and told me about life at the Royal College of Art. Dan is part of a new breed of entrepreneurial designers who can take an idea all the way from concept to market. Dan is another design thinker originally from New Zealand. We had coffee a few times but the flat white at Notes Covent Garden was a highlight.
Advertising and marketing
Public relations
Social media
Brand strategy
---
In a single list, fifty people looks like a lot of people to have coffee with. But during the year it was simply a matter of scheduling one coffee a week and doing two or three a week occasionally to catch up when I fell behind.
I've counted one or two friends towards the fifty, but most were people I had never met before. I found them through introductions, mutual acquaintances and serendipity. Twitter has been great for this because I can connect with people that share common interests.
When I first started the project I wrote myself some notes on how to get the most out of doing 50 coffees. I tried to keep the meetings short, friendly, productive and focused. The hardest part was when people asked me "What do you do?" because my answer has been in the process of changing. Overall, it was a great experience and I now feel much more connected to London as a city and the design and innovation scene.