This year I had coffee with fifty strategists working in innovation, design, public relations and advertising. My work this year focused on technology startups and research for my book on B2B social media, so the coffees were a great way for me to keep my eye on agency land. All that caffeine also helped me to spot four new services that I think clients will be asking their agencies for in 2014.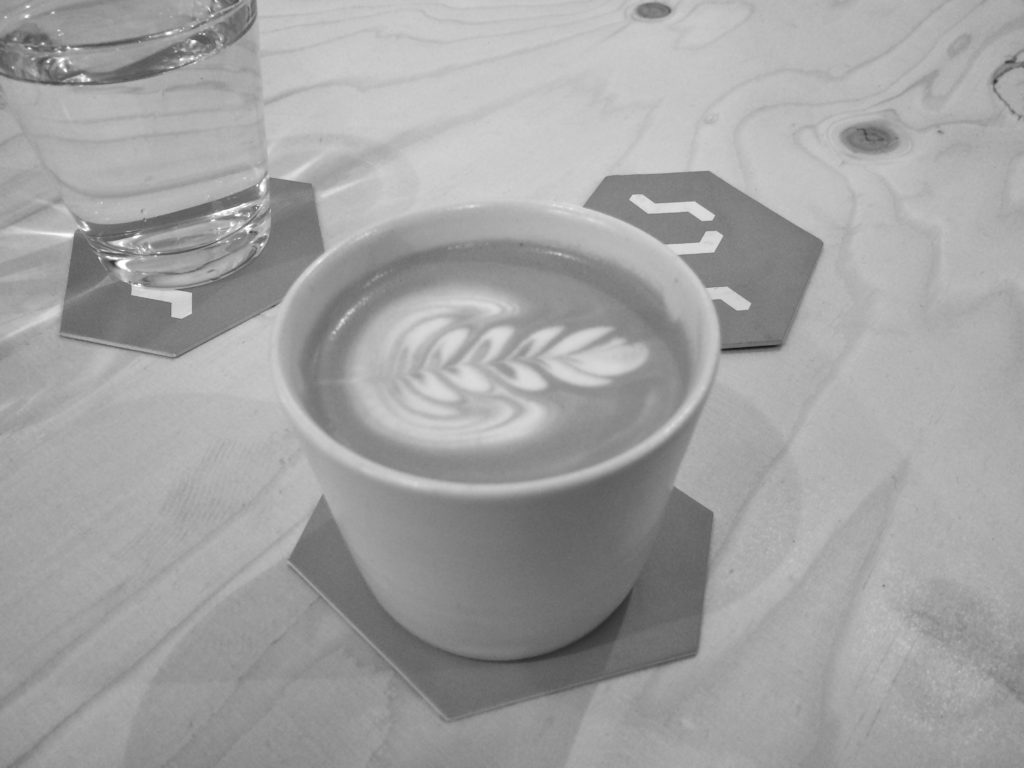 Clients will still want campaigns made, websites built and apps created but these services are becoming increasingly commoditised. Some agencies will focus on making things faster and cheaper but the best agencies will make money helping clients build their own capability.
I hate seeing good products that aren't succeeding because they aren't being noticed. I love working with people who have a great product but aren't so great at communicating. I have done some of my best work with software developers, engineers, and scientists. These people are great at thinking (and building) but not so great at articulating their product to customers and investors. I've gradually become one of the go-to people in the London tech scene for how to market very complex technology products like big data, commercialisation of military technology, financial services and enterprise technology systems.
Growing role of strategy in blending marketing and product development
Almost all the strategists who I had coffee with this year shared my interest in persuasion, influence and the psychology of human behaviour. Ultimately, everything that a client wants from a design and innovation agency comes back to influencing human behaviour in some way. This transcends the historic divide between marketing and product development.
Anyone that has ever tried to convince their significant other to fold their towels in a different way knows that changing human behaviour isn't easy. I specialise in the psychology of human behaviour change. If you want someone to change their behaviour and buy your widget or to invest in your company then I can help figure out what they are thinking and how to make them think (and feel) what you want them to, so that they then take the actions that you want them to.
The advertising, public relations and design communities all employ strategists to do the early stage client relationship building and clarifying the project scope. Strategists earn their crust by adding value to both the client and the agency:
In my experience, clients are happy to pay for strategy work when there is a direct payoff in terms of clarity of product, brand and business strategy and the client's own capability building and learning.
The agency ROI of strategy work is that clients are clearer about their brief when it comes time for the agency to build something. This clarity pays off with higher quality outputs, less re-work and more repeat business.
To work in the emerging overlap between product management and marketing, a modern strategist needs a mix of business strategy, brand strategy and digital product strategy. The best strategists can draw on a quirky melange of behavioural economics, consumer psychology and user interface design.
Everyone else in an agency has a specific part of the process that they are responsible for. The strategist is the polymath who is responsible to the client for delivering the end result of the project no matter what. Strategy is all about making the client happy so I'm always interested in what clients are asking their agencies for.
In 2014 I predict that clients will start asking for some interesting new services:
---
1. Startup as a service
Big brands are increasingly being threatened by small startups in every product category. The smart brands are starting to realise that they can learn a lot from small companies. I've written a couple of posts about how to help big companies innovate like small companies and it's a hot issue with clients.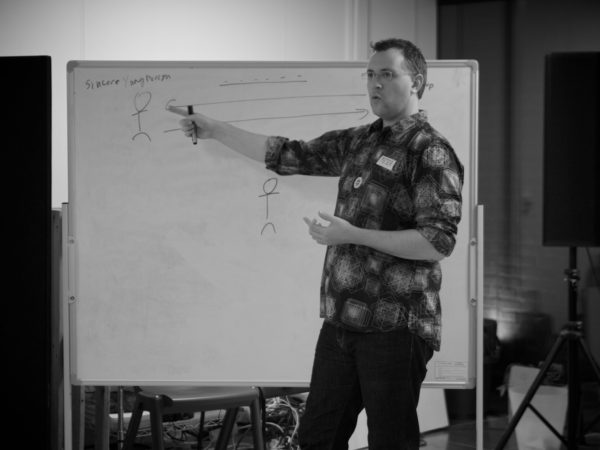 The question is, who is best placed to help clients innovate? Personally, I'd ask an agency that already had a track record of innovating themselves. This probably means digital product design firms.
Clients will start asking: "I want to be more innovative. Can you help?"
Watch out for clients who say: "I've read the Lean Startup book and want to do that inside my company. It should be easy, just a couple of workshops and a quick presentation to the board."
Service offer to add to your agency website: Hackathons
2. Crowdfunding
Millions of dollars are changing hands in product pre-purchases and company investments on crowdfunding websites like KickStarter, Angel List and Seedrs. Successful capital raising through crowdfunding has a lot in common with good old consumer marketing (because the audience is surprisingly similar).
This year, I backed the new blogging platform Ghost on KickStarter. Partially because I loved the product but also because the marketing video on their campaign was so persuasive. Watch a few KickStarter videos. – If your agency can create great storytelling and video content, then you could be offering this as a service to startups.
This year I also worked with the Seedrs team on a couple of projects and in November I invested in the business itself when they raised two million pounds in a few days on their own platform. Their campaign content wasn't the best ever, but they had put years of hard work into public relations and personal relationship building. So their success came from referrals, networks and buzz. – If your agency does great word-of-mouth and PR, then you could be offering this as a service to startups.
The Jobs Act will move activity from pre-purchasing products into purchasing shares. This will increase the investment funds in play and eventually disrupt venture capital, private equity and even the investment banks. Once equity crowdfunding moves from the fringe to mainstream then the agencies that have a head start in helping startups raise capital will be well ahead of the competition.
The giant global investment banks were built by arbitrating between people who needed money (to build a business) and people who had money. An agency that can spot attractive crowdfunding campaigns and make them more successful could eventually build the service into a miniature investment bank. This mini-merchant-bank would focus on startups that were ready to raise funding and make them more successful at doing so. This would generate real cashflow as the successful campaigns can raise significant cash very quickly.
The old school corporate communications and investor relations agencies should be great at this type of work because they have years of experience in how investors think. But they're too slow to innovate so the field is now open for a new service offer from an innovative design firm, PR agency or advertising agency.
Taking commissions on crowdfunding is unlikely to be a huge earner by itself but it provides a healthy proof-of-concept for the agency's other innovation services. The playing field is wide open for an agency to take a leadership role as "the" agency that helps make superstar crowdfunding campaigns happen.
Clients will start asking: "What do you know about Kickstarter?"
Watch out for clients who say: "Once we load the campaign onto the platform we don't have to promote it ourselves do we?"
Service offer to add to your agency website: Product Explainer Videos
3. Growth hacking
Growth hacking is marketing using modern analytics techniques and a bias for practicality. Growth hackers focus on building an engine of growth that combines the product, the marketing and the medium into one system.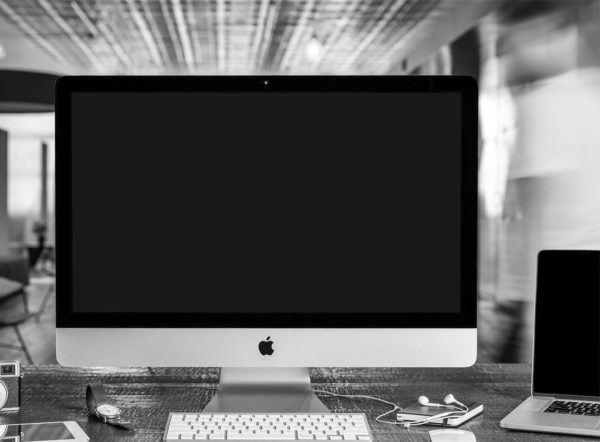 Examples of growth hacks include Hotmail adding a sign-up link in the user's email signature and Dropbox's reward to both parties for friend-get-friend referrals. Growth hacking isn't as new as many people are proclaiming, but it does demand a high level of integration between sales, marketing, communications and product management.
Clients will start asking: "I don't just want a campaign, I want to create an engine of growth such as referrals, affiliates or friend-get-friend."
Watch out for clients who say: "If a two person growth hacking team can run multi-variate cohort analysis, use algorithms to optimise landing pages and track their ROI. Why can't you prove the ROI of my multi-million dollar media spend?"
Service to add to your website: Lean Analytics
4. Business design
All design and innovation issues ultimately sit inside a business context. Clients are going to start asking for help in the upfront business case and the post-design hard work of measuring and improving the product once it's in-market.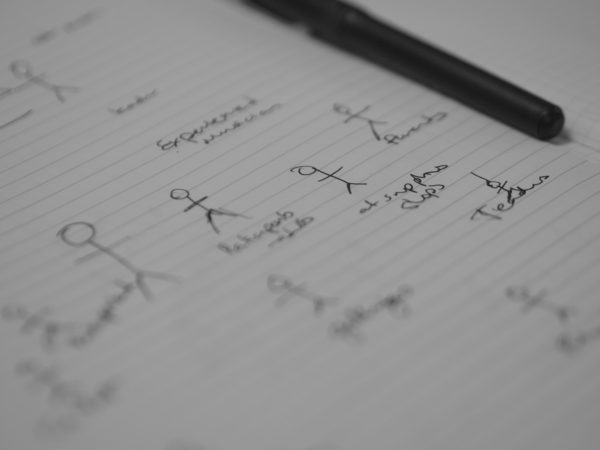 In the new world of innovation and design consulting, the role of the business strategist is becoming more and more important. Clients are moving from commissioning a specific deliverable towards asking for help in creating entirely new products, as well as help in building their own capability to create new products.
The new more agile model of business strategy is called "business design" because the aim is to design the entire business as an interconnected system. Business design draws heavily on the mindset of human-centred design thinking and applies that mindset to the task of creating the entire business model.
Clients will start asking: "Do you know how to do a business model canvas?"
Watch out for clients who say: "I want to run an innovation workshop, but I'm not inviting the engineering team or accounting team because they'll kill the vibe."
Service to add to your website: Business Model Canvas Workshops
---
Digital Transformation
Digital Transformation is the process of getting an entire company to work together so that digital and social media acitvities flow naturally and everyone is thinking about how to surprise and delight the customer. I summed the challenge up in my book on the topic with the quote "Social media isn't something that you 'do', you have to 'be' social."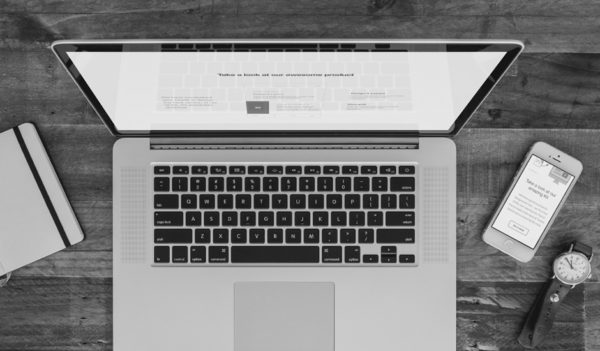 Digital transformation is going to be big in 2014. I haven't added it as a service category for agencies (in the above list) because I don't think that clients are going to be actively asking for digital transformation, per se. Instead, it will be an addon that successful agencies use to deepen their client relationships.
Said no client ever: "Hi, I'd like a dose of digital transformation please."
Many clients need a heavy dose of internal collaboration, social business and organisational change (collectively called digital transformation). But they don't know that this is what they need. Like 'design thinking' and 'social business' before it, digital transformation will be huge for the companies that embrace it but it will be largely invisible to clients outside the conference circuit.