Getting a social media programme started for a professional services firm is surprisingly hard. My book Tickle: Digital marketing for tech companies is focused on technology businesses but professional services firms have many of the same issues as B2B tech companies (who are often selling consulting along with their software). I love helping other consultants with social media because I've met so many people who come across so poorly online, even though they are great in real life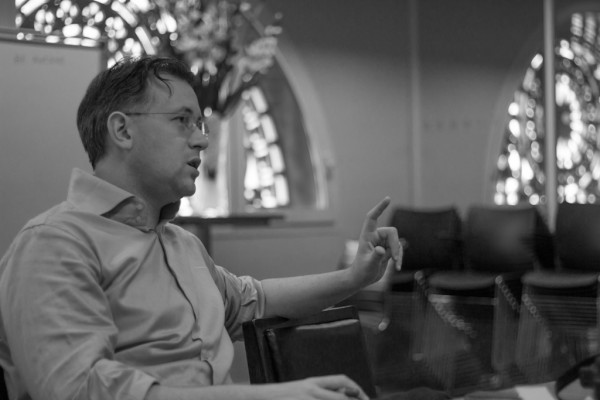 Strategy consultants usually already have a social strategy but the gap is in implementation. The most common problem for product businesses is a lack of strategy and clarity. These are less of an issue for public relations and business strategy consultants whose stock in trade is strategic thinking. But somehow these firms still struggle with their own social media activities.
I've been helping a friend with their social media for their business consulting firm and we had a conversation today about what a consultancy needs before they can get their house in order online.
Strategy: Minimum viable clarity
You need a basic positioning and set of messaging but the most important thing is to be crystal clear on the audience that you want to reach. Are you building partnerships and attracting associates or are you targeting clients in a specific niche industry?
But don't get too caught up in the strategy. Even the best laid plans won't survive contact with the messy reality of social media. You only need just enough strategy that everyone in your internal team knows and agrees on what you're going to be doing online.
Channels: Most bang for your buck
For a professional services firm the social media channels will be a mix of agency accounts and the personal accounts of the key senior managers, partners and directors. These include:
Company LinkedIn – To tie the employee's accounts together and provide credibility.
Director's LinkedIn – For networking and research of individual target clients.
Company Twitter – To tie the employee accounts together and position the firm in specific industries.
Director's Twitter – For general research on client industries and sharing interesting articles.
Company YouTube – For conference videos and recordings of public speaking engagements.
Company Blog – Company blog with posts from the key senior partners.
Also look at SlideShare and Google Plus.
Mechanical Tasks: Do, delegate or outsource
The social media channels for a business consulting firm need a one-off kickstart with:
Account setup (passwords, delegated access in Hootsuite and Buffer)
Basic hygiene (profile photos, backgrounds, bios and cross linking)
Conversational engagement (following interesting people, joining lists)
Your social media channels also need regular care and feeding with:
Curating (finding and sharing interesting articles)
Content creation (planning and writing interesting articles)
There is a lot more to social media such as community building, events, rich media content, SEO and user interface design. But the above basics will secure the online 'attack surface' so that the agency appears credible and professional to external parties.
Motivation
Strategy, channels and tasks should be enough to get a social media programme started. But I've found that in practise the hidden thing that makes the difference is motivation. Social media isn't just something that you do once, it's a life-long habit. The most common reason for a senior partner in a professional services firm to let their online presence fall into disarray is that:
"I don't have time for social media, I've got work to do."
To stop the mechanical tasks from becoming drudgery it's useful to keep reminding yourself about why social media matters. This is a bit like thinking about your next beach holiday while you're at the gym.
Motivation is still important, even to the most basic tasks. For a professional services firm the motivation can come from:
1. Seeing the opportunity (in terms of business impact)
2. Proof points (from successful business impact in competitors and benchmark agencies)
I find that the most powerful motivation for social media in professional services firms is the relationship value and reputation value.
Relationship value: Never have to cold call again
1. A well rounded online reputation means people can see that you are credible when they do a search for your name or the company's name. This smooths the relationship.
2. Multiple small touchpoints to gradually build a relationship are often best delivered online (to support your offline networking activity).
Reputation value: Be famous for something
1. Inbound enquiries will flow to firms with a strong reputation. Inbound enquiries can include new clients, associates, speaking engagements and the press.
2. Long-term reputation building opportunities such as publishing a book, keynoting at conferences and being published in academic journals only come to people who are easy to find and consistently appear credible online.
The end result is that the reputation and goodwill of the firm grows. This is important because the reputation of the firm is what creates an intangible asset if you ever want to sell, merge or pass the firm on as a going concern.
Old model of building a consulting firm
The value in a consultancy used to be in the founder's 'black book' which was built through booze and in-person meetings. These are still important but are being eroded because they are manual processes relying on the individual and the nature of business culture is moving away from boozy lunches.
New model of building a consulting firm
The new model of building long-term value in a consultancy is through reputation, speaking engagements, book publishing and thought leadership. All of these are made easier and more efficient when your online channels are working effectively.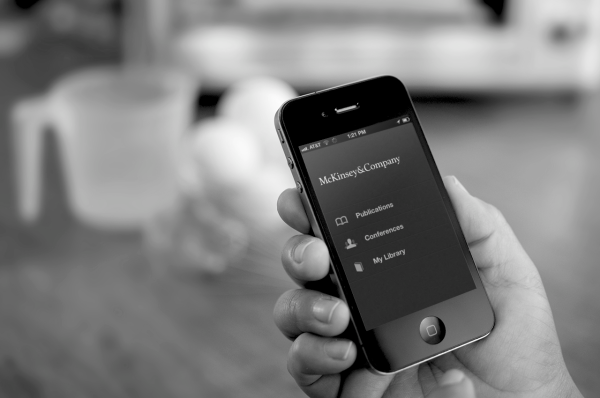 First steps
The best way to get your social media activity started is to put aside an afternoon and sit as a team in a meeting room and go through the account setup, the basic hygiene and to get in the habit of doing things the easy way.
For example, try automating some Tweets using Buffer, sharing an interesting article using the LinkedIn mobile app on your phone and retweeting each other's posts within the firm. The goal is to create new habits so that you become more engaged on social media without having to make it feel like hard work.