Converge+ is evolving fast from a one-off startup event into an enduring programme of evening events, workshops and conferences. The last Converge+ event of 2012 was held at the Wayra startup incubator. Wayra is a Telefonica backed startup space just off Tottenham Court Road (at very the north end of Soho). The mature creative neighbourhood of Soho has a very different feel to the startup tech scene in Shoreditch where we've held our previous Converge+U events.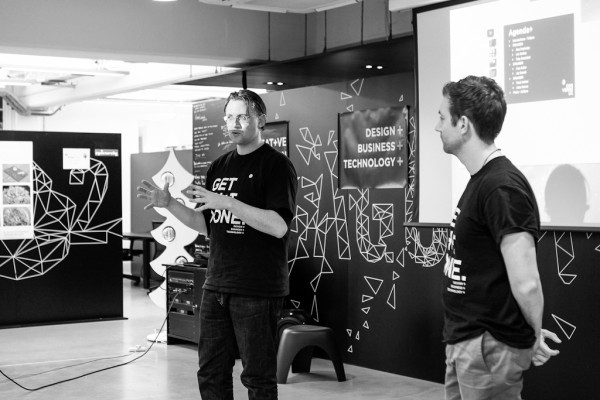 Wayra has around nineteen startups involved in their programmes. The space has a mix of open-plan and breakout spaces. It was opened by Boris Johnson and has hosted dozens of exciting events so we were humbled to have access to the space. Ashley and the Wayra London team were great hosts.
Mashing up Design, Business and Technology
Converge+UK is all about bringing design, business and technology together. We're passionate about prompting creative abrasion by bringing people from different backgrounds together, like:
Startups and Enterprise
Shoreditch and Soho
Different venture incubators
Different industries
Different professions
Different ways of working (Employees, Intrapreneurs, Consultants, Freelancers, Founders and Business Owners)
We love to look around the room and see the CEO of a large manufacturing business talking to a conceptual musician and a software developer. It's the conflict between worldviews (and the surprising commonalities) that make Converge+UK so much fun.
Five in Five
We tried out the Five Slides in Five Minutes format at the second Converge+UK event at the Innovation Warehouse. It was well received because it makes for a fast paced night with lots of breaks and chances for discussion.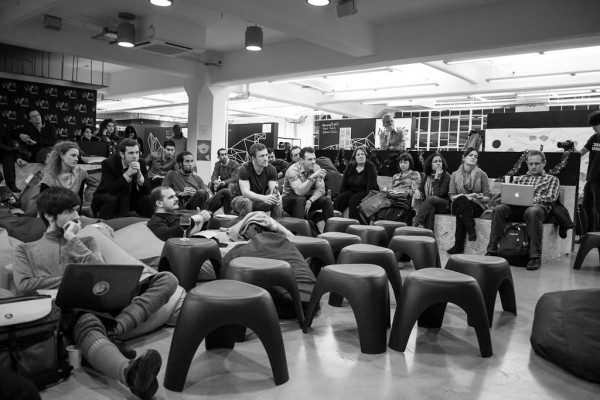 For the recent event at Wayra we adopted the format wholesale for the whole night so all the presentations were in 5in5 format. This kept things very fast paced, a bit like a Petcha Kutcha or Ignite evening. The smaller number of slides (five) and sympathetic moderator (me). Allowed for a bit more flexibility, although a few people said afterwards that I should have been tougher.
Alex Depledge
Alex from Teddle talked about her garden, the time that an investor called her a c*nt and her first SEIS fail. The audience loved her high energy and honest story about her startup journey.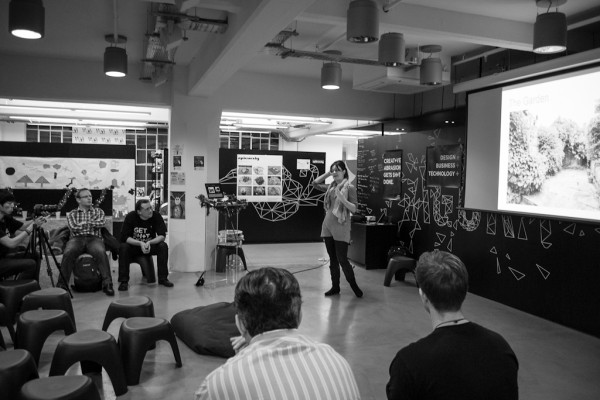 Teddle is a geo-local startup that makes it easy to find local tradespeople and services. It's built on an insight that Alex and her founders had about how hard it is to find a gardener.
Lee Sankey
Lee talked about his book project about the neuroscience of music. He played the harmonica for us briefly and had some great stories about how the idea for his book came together.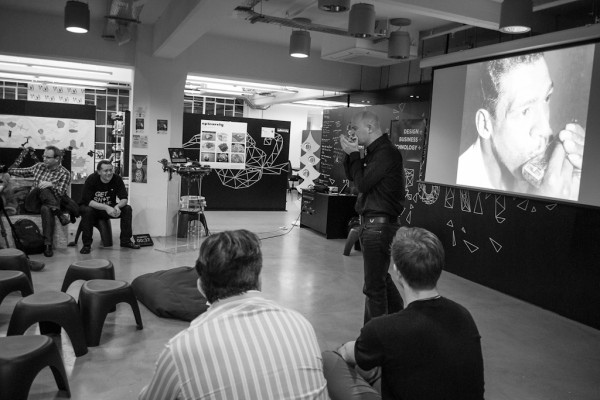 The forthcoming book Brainstruments has been featured in Wired Magazine and follows Lee's journey through understanding how musicians build mental models of their instruments.
Alex Butler
Alex from Kindred HQ spoke about the 5 things that entrepreneurs can learn from bees. I loved her analogies about adaptability and we almost convinced her to demonstrate the dance that bees do to give directions.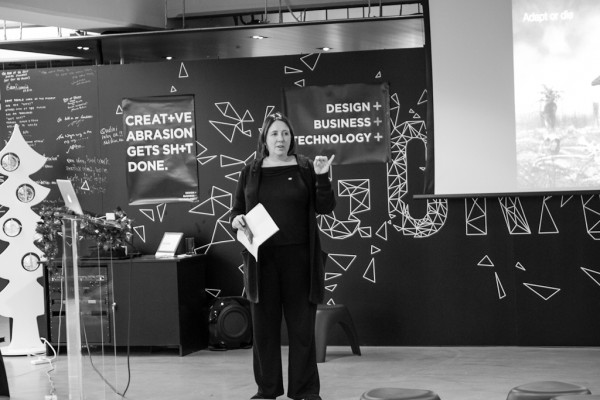 Kindred HQ is a collective for freelancers that tours around various co-working spaces in London. We met Alex at the Mozilla co-working space and she spends quite a bit of time connecting people together around interesting creative projects.
Toby Beresford
Toby from Leaderboarded talked about how real social influence is relative to a smaller peer group. Toby is part of a very interesting startup in the space of social media metrics. He set up an example Converge+UK Leaderboard for the night to show how influence can be relative.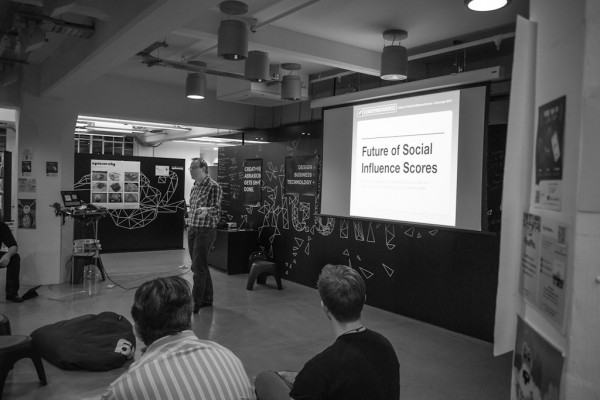 Leaderboarded brings together ideas from social metrics like Klout or Kred and makes them more relevant by curating them into small groups and defining your own metrics for influence within that group.
Jaz Rasool
Jaz talked about the personal side of doing business. He explained his idea of needing "Three A Day", being Support, Challenge and Reflection. Jaz has developed a metrics tool that can be used to map your moods.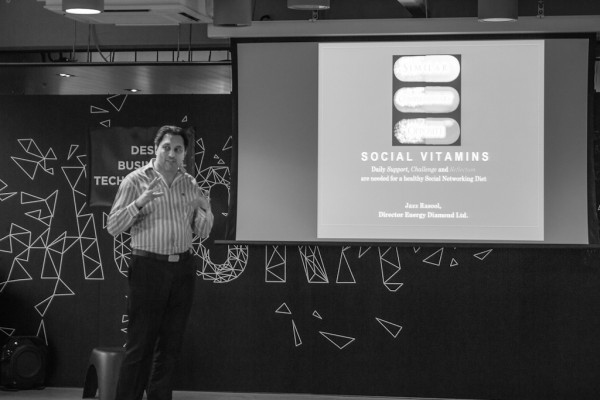 Jaz is interested in emotion, energy and "resonance" as a way of matching people and product in social networks.
Parul Amlani
Parul is an award-winning poet and an aspiring stand-up comedian. He gave us a taste of improvised comedy, riffing off the themes of the evening and throwing in a few ideas about life.
Anas Hassan
Anas talked about five things we can learn from five great novels and stories. He covered stories as diverse as Jane Austen's Emma, John Donne's poetry, the runner John Bryant, famous historical politicians and even a fascinating anecdote about a Sufi Mullah called Idries Shah.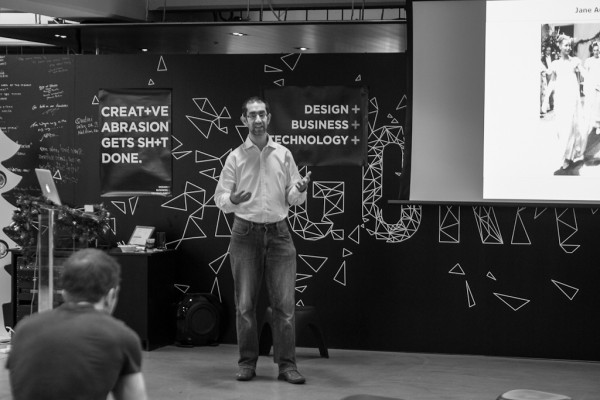 Anas is a brand strategist so his stories each had a nice business conclusion and a quirky punchline. I really enjoyed Anas' close to the evening and we'd luckily made an extra drinks run and bought some dessert so people had stuck around.
Group discussions
The group discussion session was facilitated by Sallie Bale and the topic was "How could an NGO or government group use creative ideas to make vulnerable people more aware of the consequences of pay-day loans?"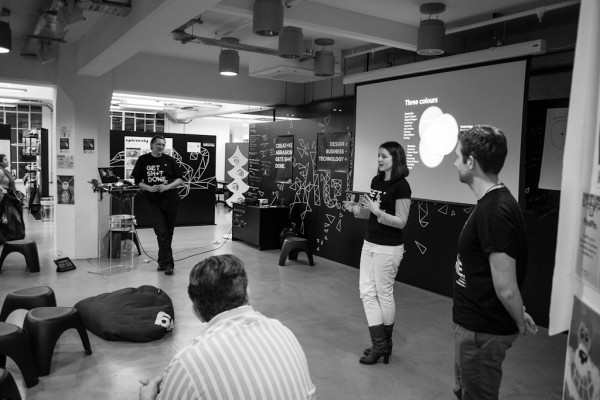 The discussions were heated and interactive. Sallie had the audience break into groups of 3-5 and scatter around the space to discuss the challenge from different perspectives. It was great to see people from so many different disciplines interacting together.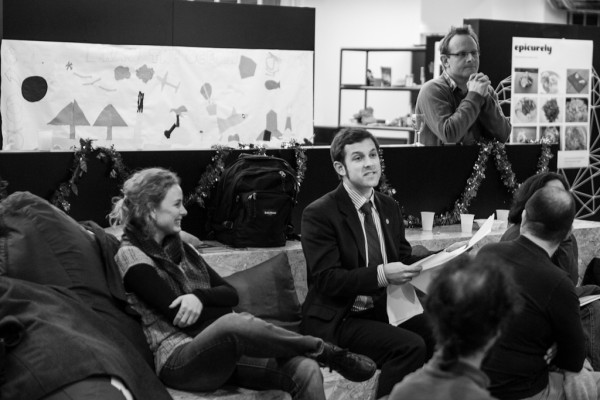 The feedback from the group discussions was surprisingly good. The ideas raised included interactive calculators, visual metaphors (such as cartoon debt collectors) and creating the "Jamie Oliver of Personal Finance" to make the issue more approachable.
Networking and drinks
Overall it was a great night with lots of booze, a relaxed atmosphere and some good networking. The sort of networking that we do at Converge+ is much more of the chilled out, "What do you do outside of work?" type conversations, rather than the "Here's my card, call me about buying real-estate" kind of networking. Ironically, we've found that more and more interesting connections are being made at Converge+.
It's been an amazing year for the Converge+ team. Our new intern Chi Hwan Moon has been a real boost to the team. We've had great support from venues, speakers and mentors so we're looking forward to 2013.