Social Media is a naked communication medium. There is no ad agency making your adverts, no journalist writing an article about you. It's just you and your customer, staring straight into each other's eyes. If you are growing your own e-commerce website then everything you do will be focused on increasing conversion rates, basket sizes and margins.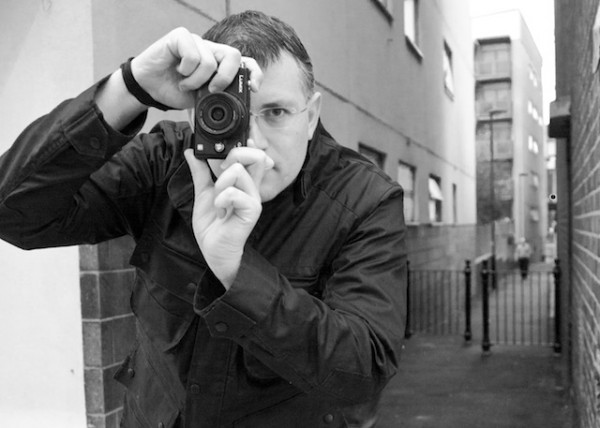 There are lots of practical things that you can do to improve these metrics. Many of which are ordinarily covered on this blog. But what I want to discuss today is how people are attracted to your site in the first place.
Commercial social media
My background is in business strategy and finance so I take a very commercial approach to social media. Over the years, I've found that social media provides a solid return on investment because it allows you to communicate more directly with your target audience. This builds the volume in your sales pipeline, increases repeat purchases and allows you to build margins by commanding a price premium.
There are two things that you can do to increase traffic to your e-commerce site from social media sources. The first is building compelling content that positions you as a respected expert and the second is to engage with the community in a way that builds trust.
Content creation for e-commerce start-ups Content is a cornerstone of a good social media programme for a start-up. The goal of your content is to add real value for your audience. You can create content across four areas:
Text (Blog post, articles, press releases and whitepapers)
Images (Photography, info-graphics and diagrams)
Video (Creative content like 'how to' guides or editorial content such as interviews and web-shows)
Audio (Podcasts, instructional CDs and audiobooks)
You need to choose the type of content that suits your creative process and your audience. In the end you'll want to mix the mediums but it's best to start with a strong focus on one that you know you can do well.
Community building for e-commerce start-ups
Direct participation in social networks like Twitter and Facebook can bring significant traffic to your e-commerce site. But if you don't have robust and helpful content to act as the subject of conversation then you'll be left just talking about yourself. To build community for your site, imagine that you are going to a party:
First you decide which party you want to attend and how to get there.
Then you arrive at the party and listen to what's going on, you get a feel for the crowd.
You gradually start to join a couple of conversations by building on what others are already saying.
Once you are part of the discussion you might add a story of your own.
Eventually, if you like the crowd and they like you, then you might invite them to come to another party at your house on another day.
These steps collate directly to building your community in social media. You need to choose an audience, listen to the buzz, comment on existing blogs, create your own content and eventually bring visitors into your new site.
Authentic voice for a start-up
To bring content creation and community building together you need to have an authentic voice. This requires a single editorial voice, whether it is your CEO, a spokesperson, or you. Practical ways that I use to tell when an e-commerce site has a real and authentic voice:
Your generic corporate twitter account is paired with a public profile of an actual person.
You have a mix of your own content and links to other people's content. This shows that you are not operating in your own little vacuum.
You host or attend real-life events, then post about them.
Summary
Social media is a naked and direct way of bringing traffic to your e-commerce site. You need to add real value to your community with 'how to' guides, tips, tricks and articles that they can learn from. You also need to let them get to know the real you. In the end, we all want to buy from people who we respect and trust. Social media allows you to build that respect and trust directly with your customer.
– This post originally appeared as a guest post at the 39 Shops blog. 39 Shops are an ecommerce platform for start-ups. You can view the original post and read more articles at: http://blog.39shops.com/social-media-for-e-commerce-start-ups