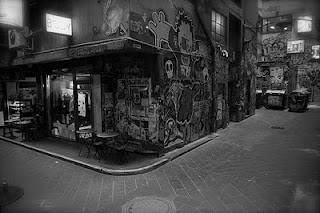 The traditional ways for a brand to communicate range between television, print campaigns, advertising and PR. All of these traditional communication efforts use design, language and flow through the normal communication channels.
Social media demands a totally different approach.
In essence, the traditional approaches to communication were one-way. A brand or business created content, infused it with key messages and expressed it through channels out to the customers. The new media channels are much more about two-way conversation.
Listening before talking
The way to encourage a brand to take the step from a one-way communication thinking into two-way communication is to really get the business and the brand to start listening. In fact, my preference would be for a brand to really become obsessed with listening so that it infused throughout the culture of the whole business before embarking on any new media.
I really want to see the senior management team, marketing team, communications, and PR all involved in listening to customers. Particularly, the new product development team, design and engineering all need to be really listening to users in:
informal ways through focus groups and end user observations
formal ways such as user surveys, feedback forms, and warranty claim analysis.
I've found that once you get a business listening to their customers (and to their end users) then starting to have a two-way conversation is much easier than asking a brand to go straight from one-way communication into two-way communication.
What can you learn from Apple, if you're not Apple
Apple is often used as a case study for brand consistency, design identity and technological innovation and even for end-user centred innovation. The dirty secret of Apple's brand is that they really don't listen that well. Maybe they don't have to (certainly no one can doubt their success), but as a model for other companies to learn from I would actually be looking much more at a company like Harley Davidson in terms of their engagement with their customers.
Apple has website feedback forms, they have user forums and they have the ability to provide feedback on their software built into the software itself. All of these are useful but they don't get used, at least as far as we can tell, to drive new product development in the same way as a company like Harley Davidson which creates new products genuinely based on customer feedback and customer ideas does.
Apple regularly takes an intuitive leap beyond customer feedback, which is great if you have Apple's design team. But if you don't, then I'd suggest you start by listening to your customers more closely.
If you are going to be listening to your users, and observing their behavior to derive insights then you will need a new set of tools that go beyond normal market research. It's likely that you're going to need to adjust the culture of the whole organisation to be more customer centered. This may take some time but is almost always worth it.
Tools to listen
This really highlights the overlap between social media and new product development based on end-user centred design. A practical focus for your company could be to run through 3 steps when you start getting into social media:
The first step is to diagnose exactly where you are up to across the organisation in terms of your online presence.
The second step is to identify the key goals that you want to achieve using social media. Think in terms of consumer engagement, increased sales and/or increased customer retention.
And the third thing to do is to set priorities in terms of online presences and particular websites or web tools that are going to use.
Getting these 3 things sorted is going to help start off your brand down the track of building a conversation rather than a cacophony where only one side is talking.
Note: This post was dictated into my iPhone while having a coffee at one of the hidden cafes in Melbourne's cobbled side-streets. It was transcribed in the UK by a virtual assistant from elance and the photo was taken by a local Melbourne
DJ
.